---
The plan devised by the government to relocate the Agriculture Ministry at the DPJ tower and to house its Parliamentary Oversight Committees at 'Govijana Mandiraya' did not yield expected results, Prime Minister Ranil Wickremesinghe admitted today at the Presidential Commission of Inquiry (PCoI) to investigate corruption of the current administration.
Testifying before the commission, he said the government incurred losses by renting the DPJ building to house the Agriculture Ministry. He said he advised former Agriculture Minister Duminda Dissanayake to check all three buildings suggested by the committee appointed by him to look into the matter.
However, commission chairman and retired Supreme Court Judge Upali Abeyrathne notified that in the Cabinet paper presented by the former minister, it was mentioned he had selected the DPJ building to house the Agriculture Ministry on the instructions of the premier.
Responding to the statement, the Prime Minister said he advised the former minister to check all three buildings and that the Digital Infrastructure and Information Technology Ministry had requested two floors of the DPJ building. "I told the former minister to take a decision immediately and check all three buildings," he said.
When Additional Solicitor General (ASG) Ayesha Jinasena grilled whether the Premier was aware of allocating the 15th floor of Suhurupaya (SPI building) to the Agriculture Minister before hiring the DPJ building, he said he was oblivious to such a decision.
"I had only provided decisions taken in parliament to the Cabinet. I wanted to situate all ministries at Sethsiripaya because it is convenient for everyone. Former Minister Duminda Dissanayake needed to house every institution related to the Agriculture Ministry under one roof," he said.
Providing evidence related to situating Parliamentary Oversight Committees at Govijana Mandiraya, the Premier admitted that it took some time to move to the particular premises. He said he had interfered in the matter because the Speaker asked him to look into moving oversight committees to Govijana Mandiraya.
"I am unaware of the ongoing partition title case to the DPJ building and if government institutions are moving to new premises, there should not be any legal barrier. If the Agriculture Ministry had sought the AG's approval, there would not have been any loophole in the agreement," he said.
Responding to a question raised by Ronald Perera PC on who was responsible for probing the conduct of former Minister Duminda Dissanayake, Mr. Wickremesinghe said it was only the President who had the authority to look into the conduct of SLFP ministers. (Yoshitha Perera)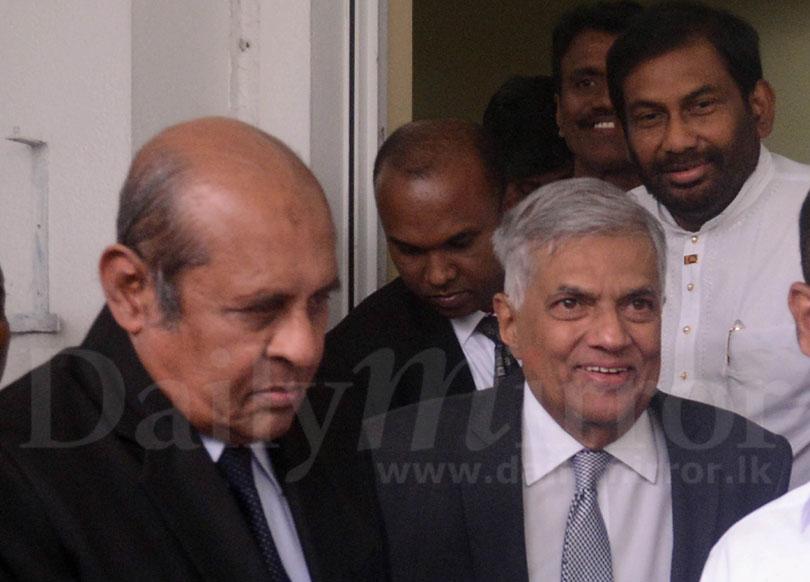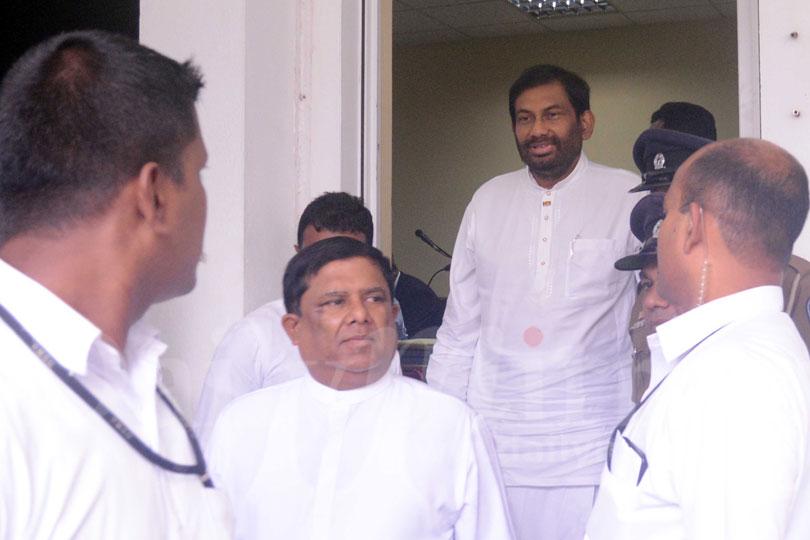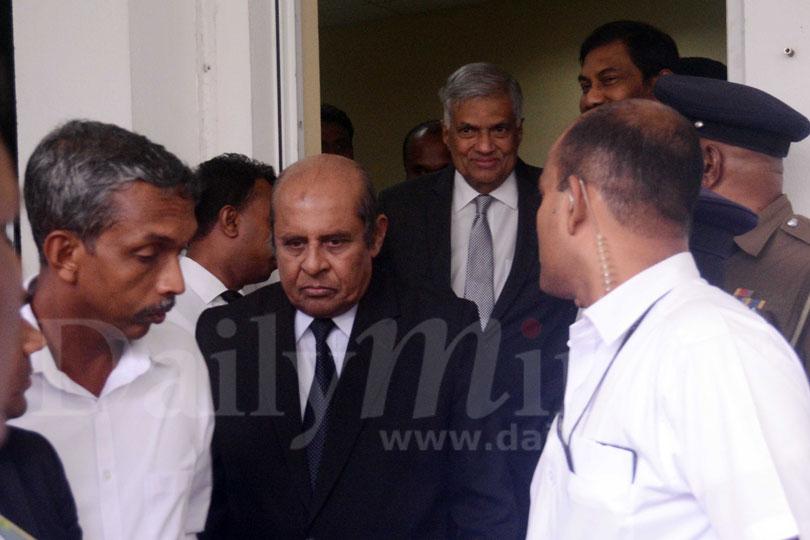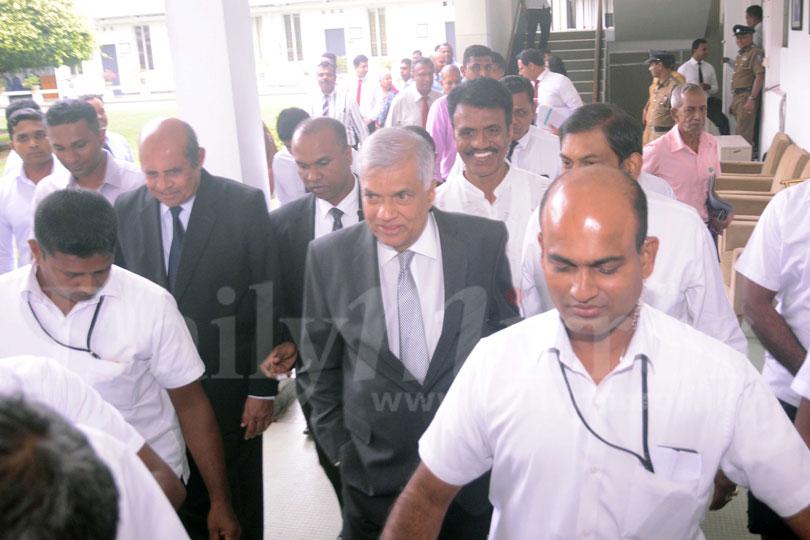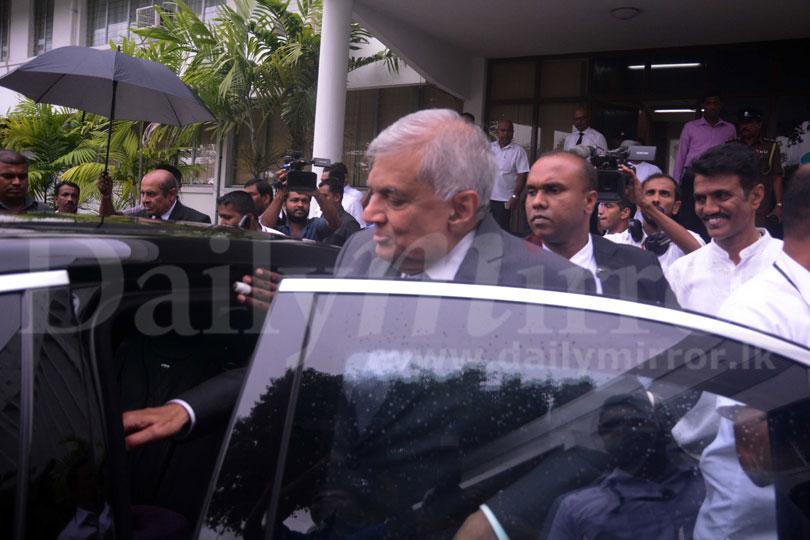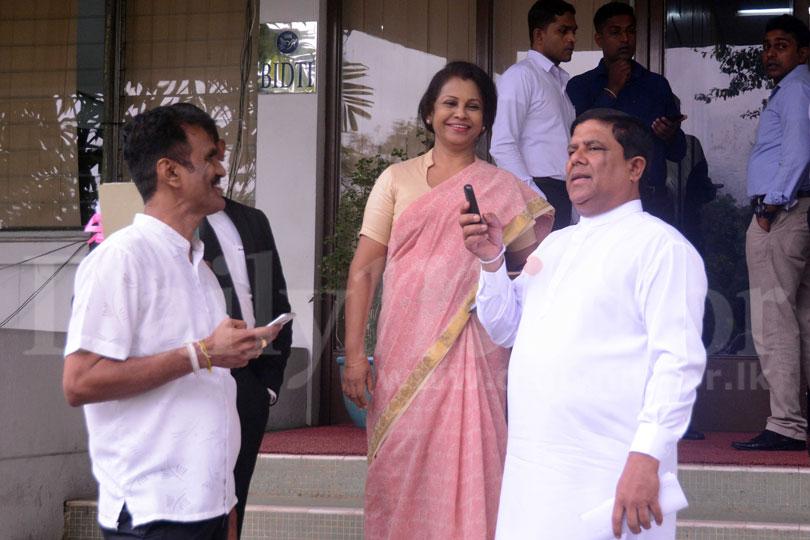 Pix by Pradeep Pathirana