---
The incumbent government is trying to cover up the concerning issues in the country at present and there is no need of making former MP Ranjan Ramanayake a hero, and what he did was not suitable to consider him as such, UNP MP Hesha Withanage said at a media briefing today at the Opposition Leader's office.
He said Ranjan's telephone records have shown the people of how the Parliament, Judiciary and Government officials worked for the sake of the country. No one in the present Government was able to make any statement over the exposures made by Ranjan's telephone records.
"Mr. Ramanayake exposed several incidents relating to several parliamentarians in the present Government. Those who live in glass houses shouldn't throw stones," he said.
MP Withanage said that Ranjan Ramanayake requested to appoint a commission to investigate into this allegations. This Government should find solutions for these telephone records without wasting its time going after these until the next election, he said
Speaking to the media MP Withanage said the pledges which had been given by President Gotabaya during his presidential campaigns seem to have been buried now.
"The President had forgotten to probe the Easter Sunday attack. The commission which was appointed to probe the attack would not become a reality," he said.
Only the voice records remain, but no voice from the President, MP Withanage added. (Chaturanga Samarawickrama)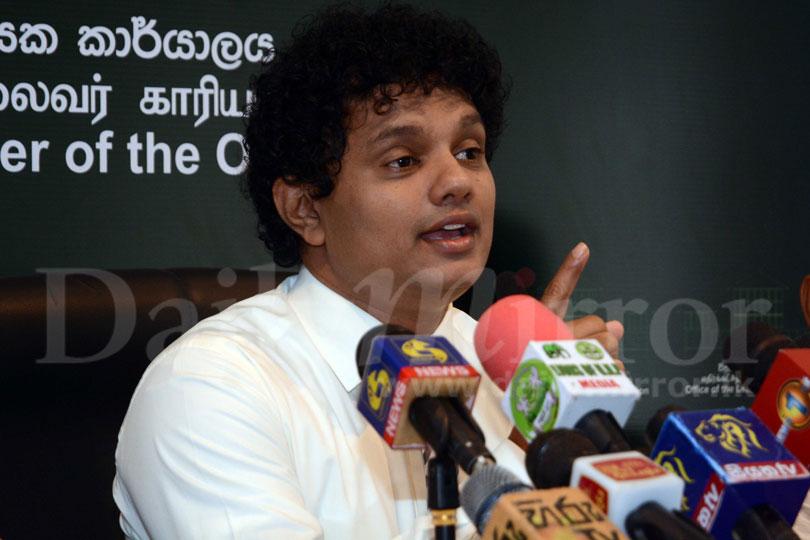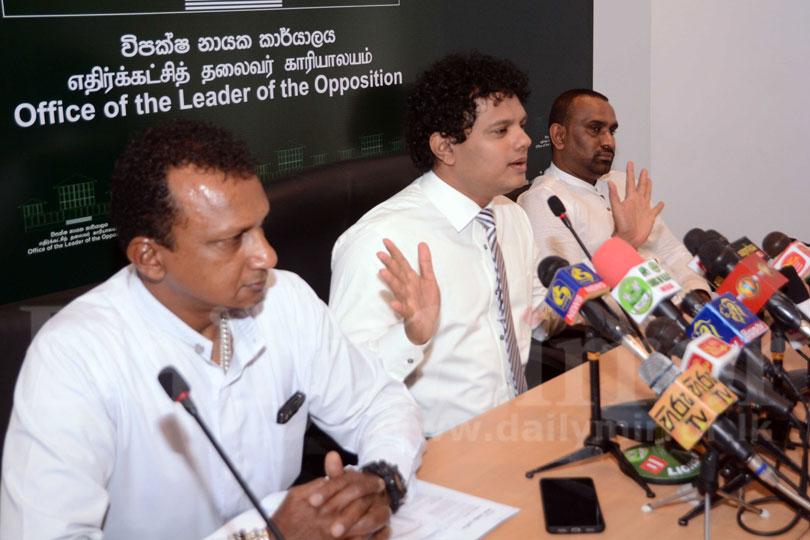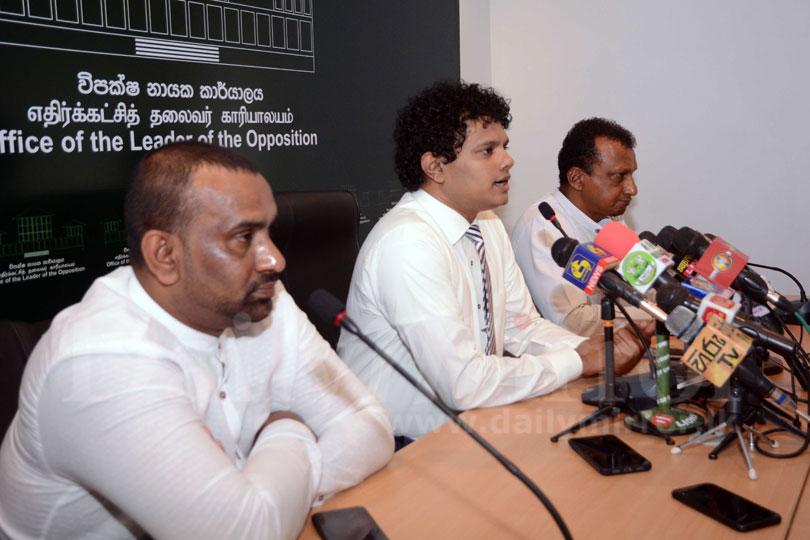 Pix by Pradeep Pathirana