---
Former Chief Justice Mohan Pieris said yesterday it was imperative that a committee comprising high officials be appointed to decide on a strategy to ensure the closure of the co-sponsored Geneva Resolution 30/1.
He said this when delivering the keynote address at the launching of the book titled, "Foreign Policy Perspectives in 2020" compiled by Professor Sarath Wijesinghe on Monday at the OPA.
Mr. Pieris said there was an urgent need to initiate an immediate discussion with the United Nations Human Rights Council (UNHRC) and the Secretary-General on the matter.
"We have to keep in mind that whatever action we take in our foreign policy on this matter, we must not permit the issue to cascade into the United Nations General Assembly with the potential of finding its way to the Security Council. The importance of the urgent need to initiate an immediate discussion with the UNHRC and the Secretary-General, cannot be emphasized more. It is therefore imperative that a committee comprising high officials, be urgently put in place to decide on a strategy that will ensure the closure of 30/1," he said.
Mr. Peiris said the MCC agreement must also come within the purview of this high-powered committee.
"The co-sponsored Resolution which we called upon all member states to support unreservedly requires little imagination as to how startlingly intrusive the resolution is. You will appreciate that it will be difficult for us to conceive of a more comprehensive foreign-led programme on matters as crucial as the involvement of foreign judges. This resolution which comes into focus next month in the ordinary course of the UNHRC, throws up many issues for consideration by our team," he said.
Mr. Peiris commenting on the foreign policy said that the government should support the need for geo-economic diplomacy with the coordination among ministries and that the government in its foreign policy should work to maximize the benefits of international laws.
"We should encourage foreign investment and increase the efficiency of the judicial system. We should facilitate the economic contribution of overseas Sri Lankans, similar to the Indian experience of permitting the diaspora to live and work in Sri Lanka. it is equally important that we nurture our external relations to create the right environment to pursue those objectives such as economic progress, cultural identity, intellectual progress and professional freedom. A good foreign policy, therefore, coupled with diplomacy is one sure mechanism by which we can effectively manage our external relations," he said.
Referring to professionals being deployed in diplomatic service, Mr. Peiris said it was important for us to develop links between government agencies and research centres, universities, and those outside government with a view to drawing in aid the best possible experts in the field of Foreign Policy.
Former Foreign Secretary and Ambassador Palitha Kohona, agreeing with the comments made by Mr. Peiris said appointing disqualified and inexperienced individuals as diplomats was not a good tendency. (Ajith Siriwardana)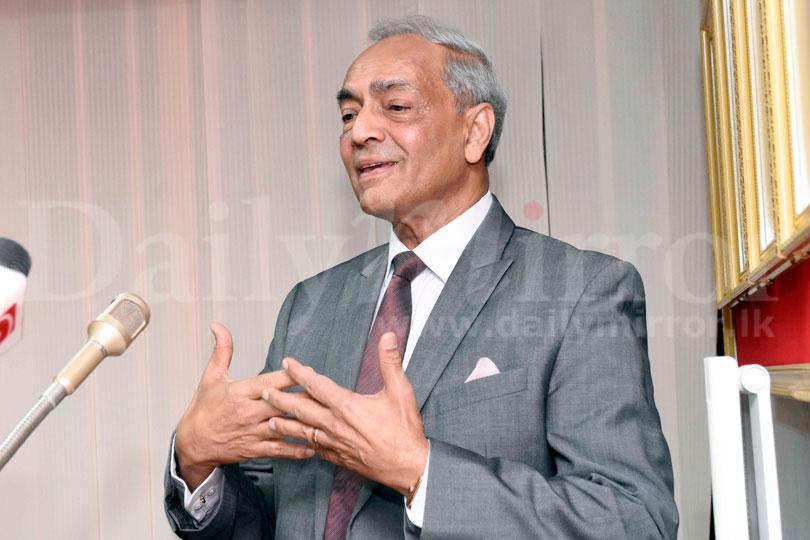 Pix by Nimalsiri Edirisinghe