---
In the recent past, there were rulers like Pol Pot, the late Prime Minister of Cambodia (1976 – 1979) who killed over 2.5 million of his own people and under his rule, no one stood a chance to live if he or she was against him, President Maitripala Sirisena said.
Most of those cold-blooded killings involved the youths and those who used spectacles, President Sirisena said and added even he would have been killed if he lived during Pol Pot's time in Cambodia.
Addressing the inauguration of the Central Province 'Smart Sri Lanka' programme' under the theme 'Doorstep for the Youth in Future' yesterday (15) at the Central Province Sports Grounds at Digana, President Sirisena further said when he undertook a state visit to Cambodia a fortnight ago, he questioned the current Cambodian Prime Minister for how long he had served as Prime Minister and he said it was for 35 years.
"I asked for how long he intended to be the Prime Minister and he said another ten years," President Sirisena said there such countries and such rulers.
'We have launched a national programme for the youth in the country today. Those between the age of 18 to 35 years are considered as a youth. In Sri Lanka's 22 million population, 7.5 million are youth. Therefore, they are the greatest asset of the nation and have to be empowered with a good education, vocational skills and modern technology. The country needs a new industry based economy and youth empowered with new technology and skills, honesty and dedication,' President Sirisena stressed.
According to health indicators, a male's life expectancy is 72 years and of a female is 76 years. Out of 72, years of age, the time for youthfulness is only about 15 years. The objective of 'Smart Sri Lanka is to produce a youth who has the ability to make his or her motherland, Sri Lanka a smart country using his talents, education, professionalism and abilities. It is true to say that youth in Sri Lanka has to confront many drawbacks in his life as family disputes, social problems and political upheavals.
"I have experience in all these calamities during my younger years. I was taken into custody, branded as a 'Che Guevara follower in 1971 while I was reading to sit the GCE A/L examination on information provided by my school principal. I was tortured and severely beaten by the Police and military men and remained in the Batticaloa remand prison for one and a half years. At Batticaloa prison, I associated with most ruthless and dangerous criminals. Chances were high for me to come out of the jail as a top rank underworld character or a top-level gangster but my destinies dictated a different fate for me," President Sirtisena stressed.
In 1972, he sat for the GCE A/L exam and after that did a number of jobs as Cooperative officer, Grama Niladari. Grew capsicum and had a livestock farm but his place in history was in politics and the rest is also history as all Sri Lankans know, he added.
I can remember how many applications I posted for job vacancies and for how many interviews I appeared for. I once gave three applications for three different jobs to mp, Ratna Deshapriya Senanayaka who had been elected to Parliament from Polonnaruwa, President Sirisena reminiscenced.
The future of the country remains in the hands of the youth of the country. The future of the youth remains in their ability to handle new technology, vocation, President Sirisena emphasized.
Minister Buddhika Pathirana, former Parliamentarian Shantha Bandara, Director General of the 'Smart Sri Lanka' and former MP, Eric Weerawardana also spoke. (Sandun A Jayasekera in Digana)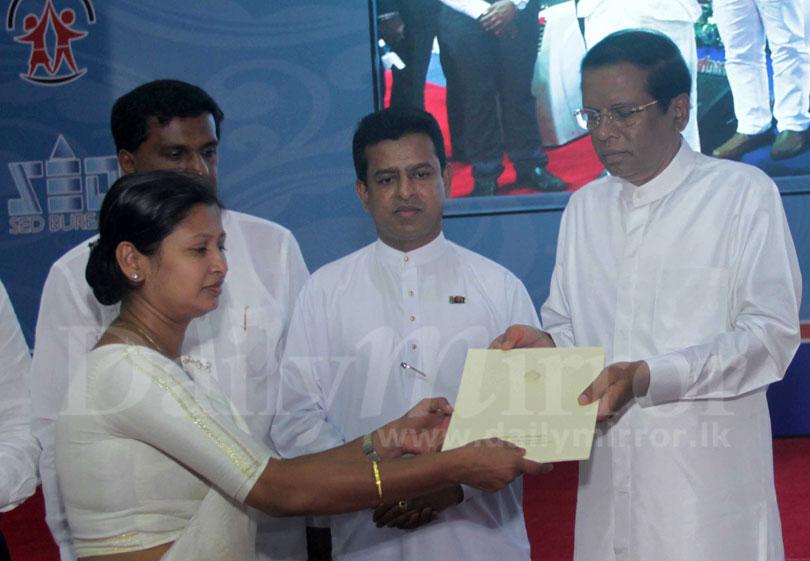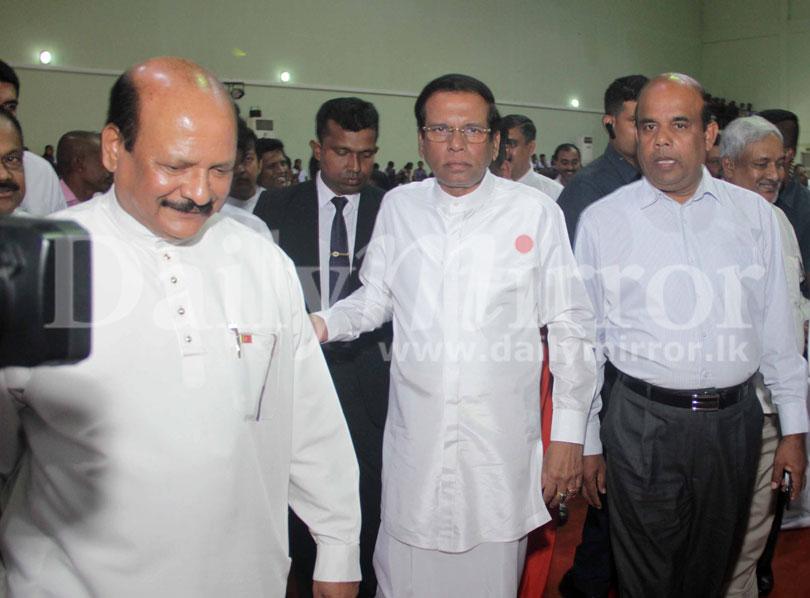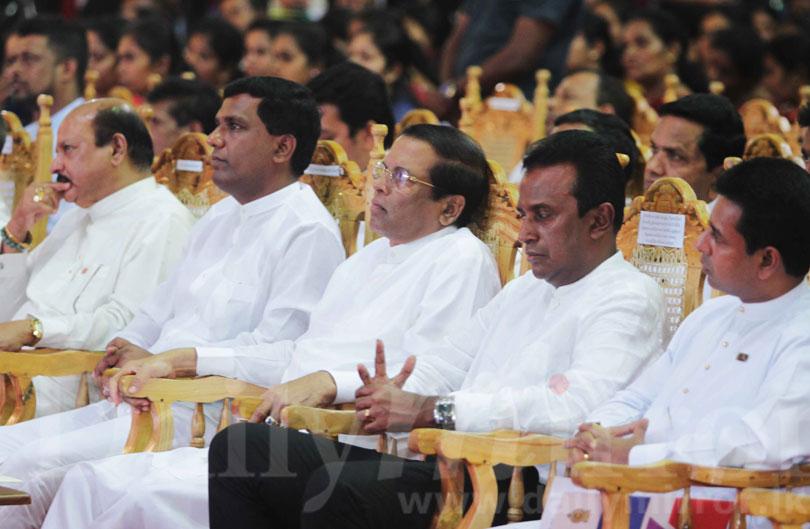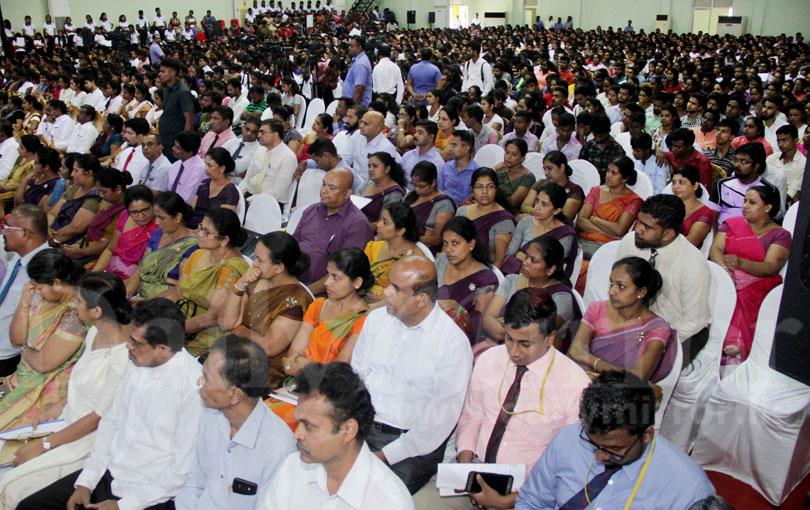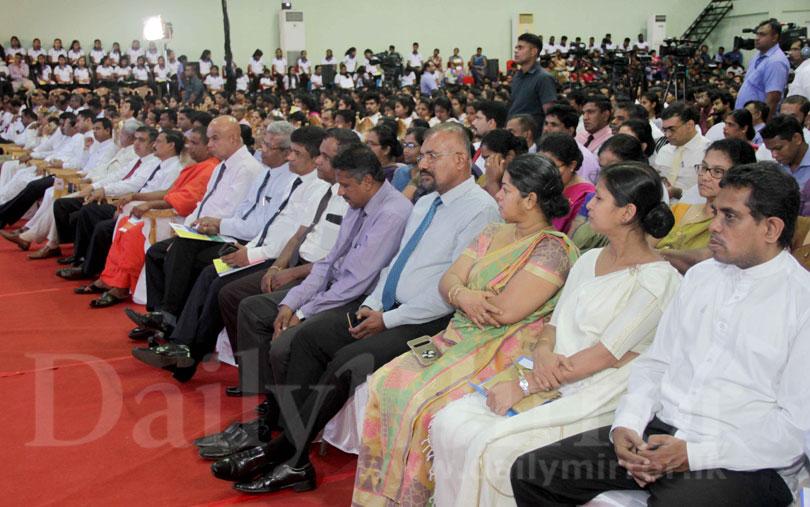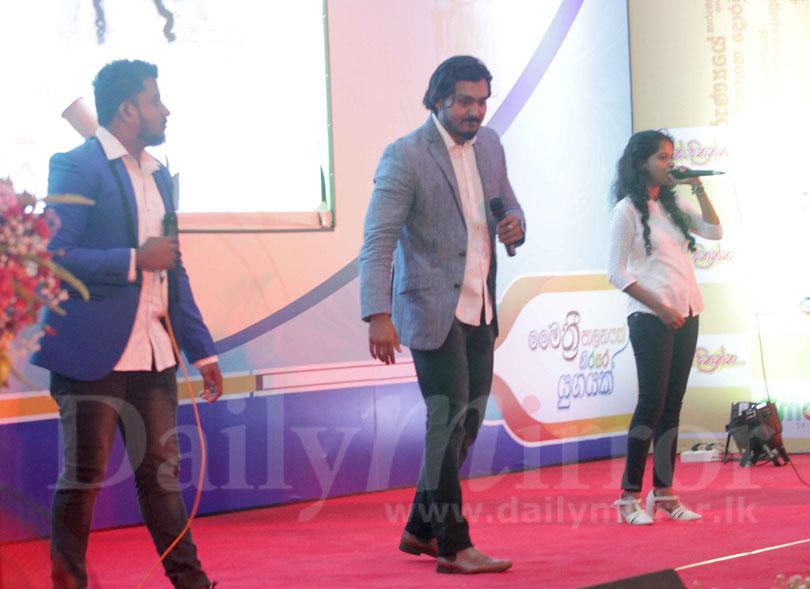 Pix by Pradeep Dilrukshana