---
We will propose amendments to the UNHRC resolution 30/1 of October 1, 2015, co-sponsored by the US and Sri Lanka allegedly without the knowledge or the consent of the then president and the government, International Relations State Minister Susil Premajayantha said yesterday.
The next UNHRC sessions will be in March 2020.
He said the new government led by President Gotabaya Rajapaksa has already begun the diplomatic process to face the challenge expected when the 43rd UNHRC sessions are held next year.
The minister told a media conference that the US-SL sponsored resolution was adopted by the UNHRC at its 30th sessions on October 1, 2015, promoting, human rights, accountability and transitional justice.
"But unfortunately there are a number of conditions in the resolution, Sri Lanka cannot accept as a sovereign and independent nation," he said.
"When this resolution was passed in 2015, neither the then Cabinet nor the then-president Maithripala Sirisena was aware of the contents. It was later found that certain conditions of the resolution were detrimental to the sovereignty, the independence and dignity of the country," the minister said.
He said a team of top officials representing the Attorney General's Department, Ministry of Foreign Affairs and Prime Minister's Office was reviewing the UNHRC resolution 30/1 with a view to sift the merits and demerits.
"We have fulfilled 17 out of 20 conditions in the resolution. Sri Lanka has a new government with a new mandate. Therefore, we have every right to prevent any untoward impact on our nation from any quarter," the minister said. "The alleged war crime charges and so-called hybrid courts contained in the 30/1 resolution have demoralised our armed forces. There is a school of thought that this loss of confidence among the intelligence arms of the armed forces led to the Easter Sunday massacre."
He said some patriotic organizations and local NGOs helped the country by safeguarding the nation's interests during the UNHRC sessions.
"The Rajapaksa government will give its fullest support to these organizations to carry out their good work in the local and international forums," he said. (Sandun A Jayasekera)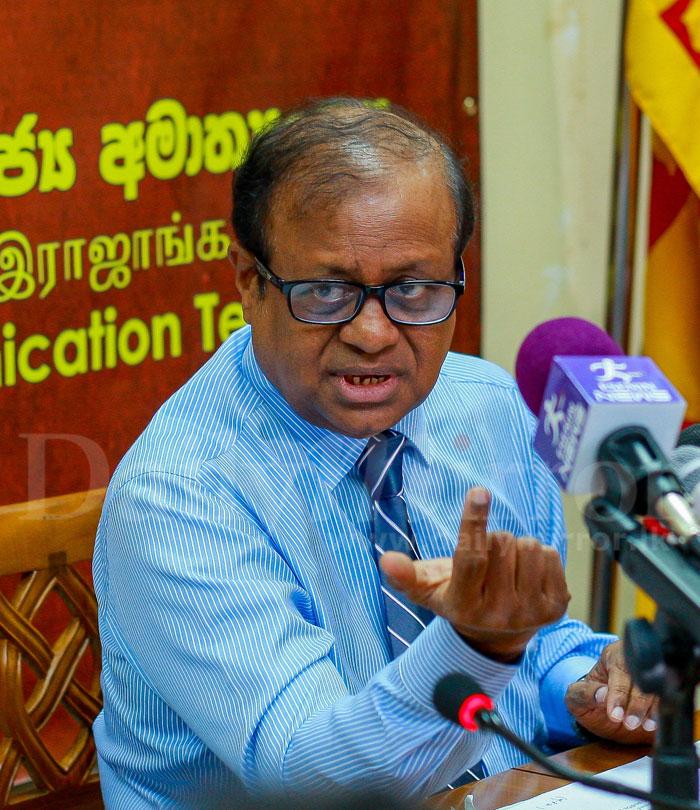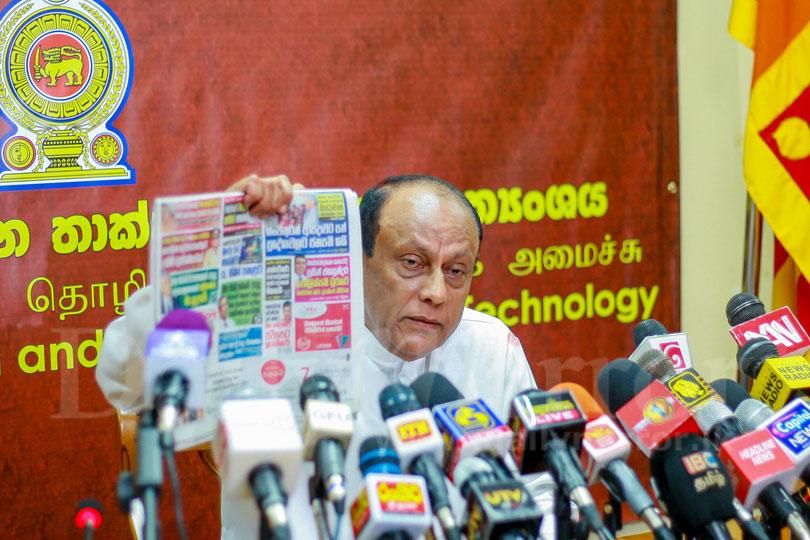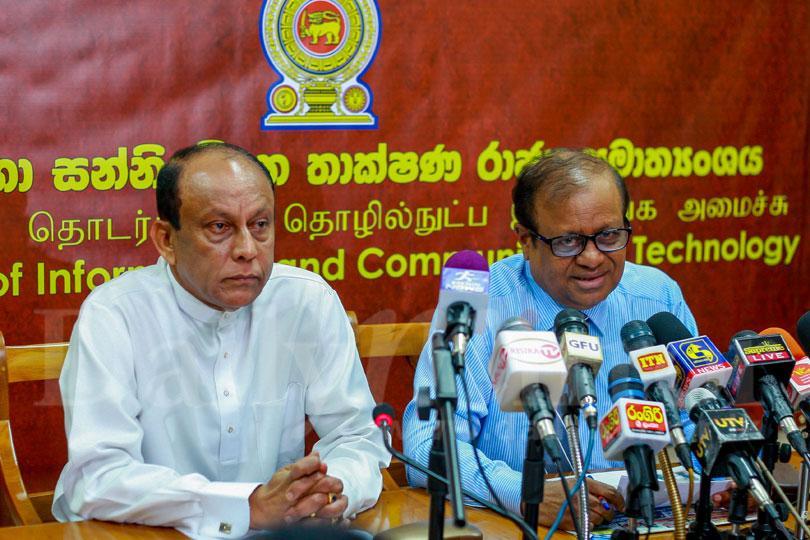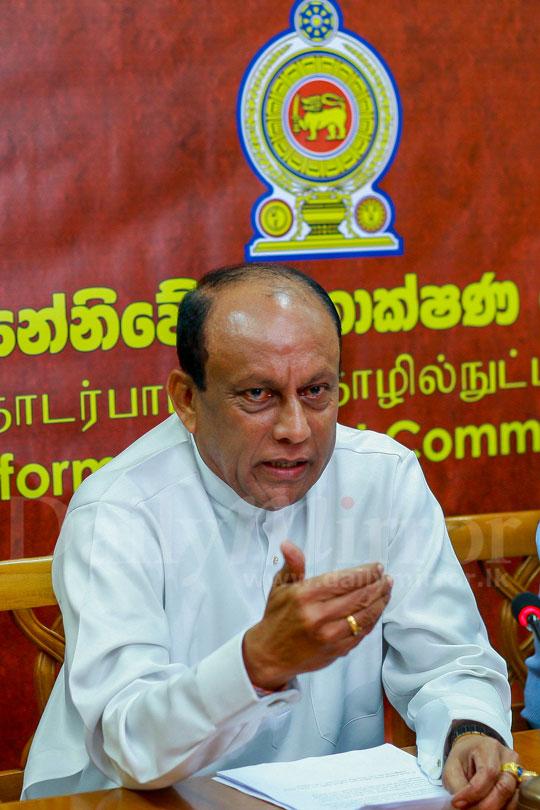 Pix by Damith Wickramasinghe