---
The government has not yet shown any interest to envisage a business plan to develop the Lotus Tower project, Prof. Samitha Manawadu, Coordinating Consultant and the Team Leader of the project, said.
The consultants had already requested the documents from the contractors over the completion of the project. Once the consultants have taken over the project from contractors, they would hand it over to the government.
"We are hoping to declare open the project by September. Even if it was opened in September, it seems the government has not yet created a business plan to develop it by calling for any contractors to commercially invest in it," he said.
Earlier, a report issued by the Auditor General's Department said the project embroiled in a mired of shortcomings topped with a loss of Rs.5,475 million incurred by the government due to the construction delay in the Lotus Tower project.
The construction of the 350-metre high Multi-Functional Transmission Television and Telecommunication Tower was earlier scheduled to be completed in March 2015.
Prof. Manawadu said the loss was an opportunity cost since the project could not be opened on time.
"Had it been opened as scheduled in 2015 and opened for businesses, no loss would have been incurred," he said.
He went on to note that all the funds were not released from the China Export-Import Bank of China (EXIM) because of the construction delay.
Later on, the bank has agreed to release the remaining funds to the contractor.
"We did not agree to this since if that happened, we would have to go behind the contractor to get the construction finalised," he said.
The Auditor-General Department report also said there had not been a feasibility study of the project. Prof. Manawadu said since the project was a pre-designed project, no feasibility study was carried out. "However, this project was proved financially viable," he said.
The Sri Lanka Telecommunication Regulatory Commission (SLTRC), China National Electronics Import and Export Corporation (CEIEC) and Aerospace Long - March International Trade Corporation Limited (ALIT) signed the contract for the project in 2012. (Darshana Sanjeewa Balasuriya)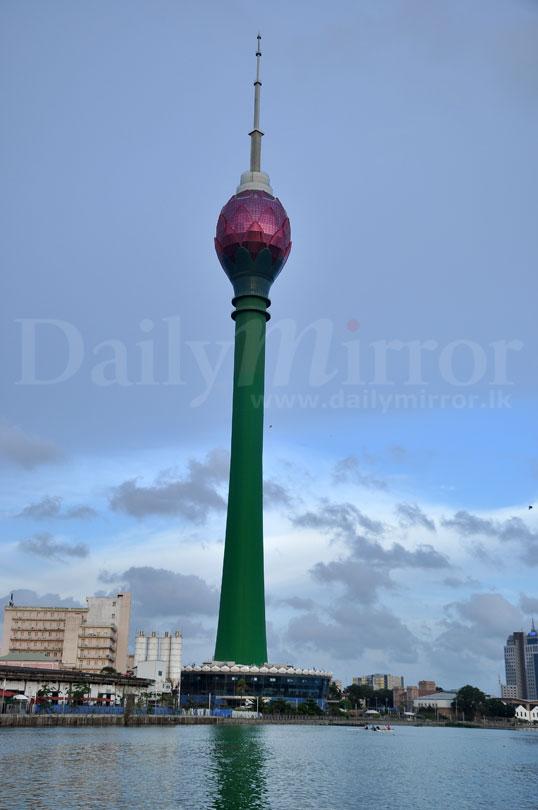 Pic by Nisal Baduge