---
While deciding to contest the upcoming General Election under the political party 'Ape Jana Bala Pakshaya', former MP Athuraliye Rathana Thera, Bodu Bala Sena (BBS) General Secretary Ven. Galagodaaththe Gnanasara Thera and several other Buddhist monks requested the government to postpone the elections considering the COVID epidemic.
"The general public is under pressure following this COVID-19 disease and it is not suitable to have an election in April," Ven. Rathana Thera said.
"We have not yet decided an area to contest. We have a strong and outstanding list of monks. So far no decision has been taken to announce the names. It would be announced after handing over the nominations today or the day after," the Thera added.
"People celebrate Sinhala and Hindu New Year in April. In the following month people are busy with Vesak Festival without any political differences," he said.
Speaking at a media briefing today Ven. Rathana Thera said the present government had done nothing, which it promised during the Presidential Election campaign.
"A political party is a democratic organisation. But politics has become a business in the country. The UNP has appointed its executive members from high-class families from Colombo 7. They are the ones who decide on everything and the people have no right," Ven. Rathana Thera said.
"A collective of small parties has become an Alliance in the Sri Lanka Freedom Party (SLFP). Our party Ape Jana Bala Pakshaya does not want to become a tail of any other alliance, so we are going to create a public opinion," the Ven. Thera said. (Chaturanga Samarawickrama)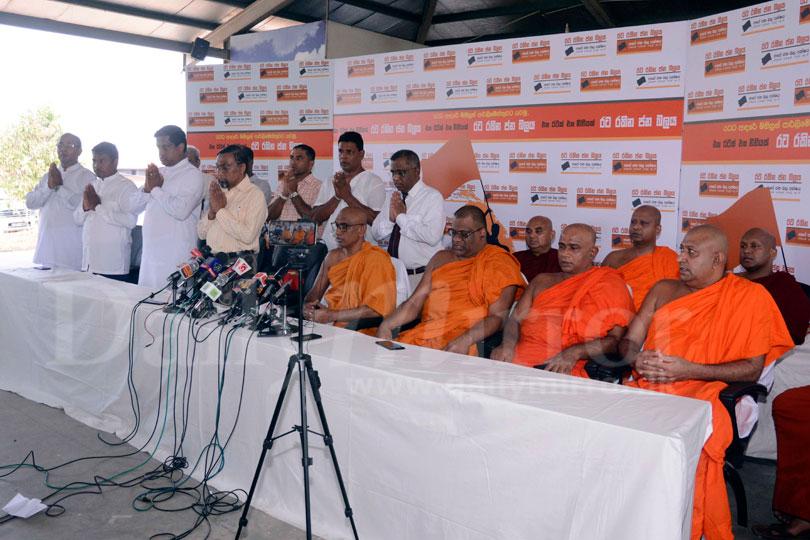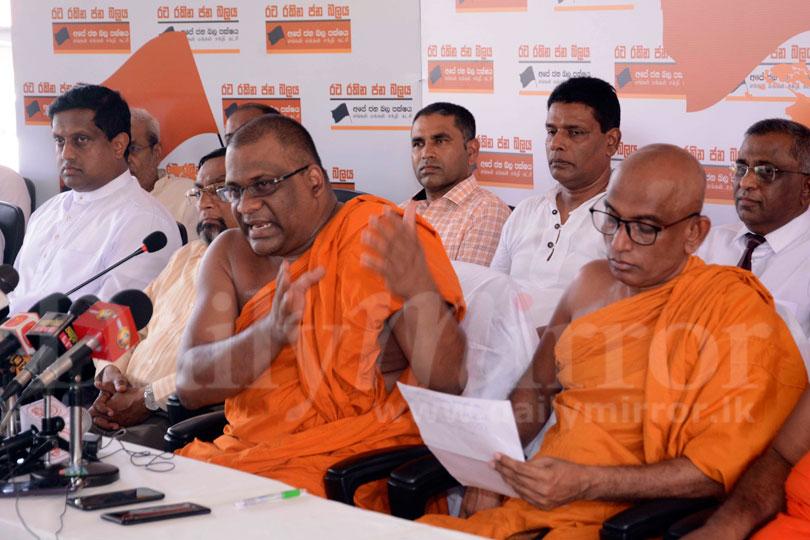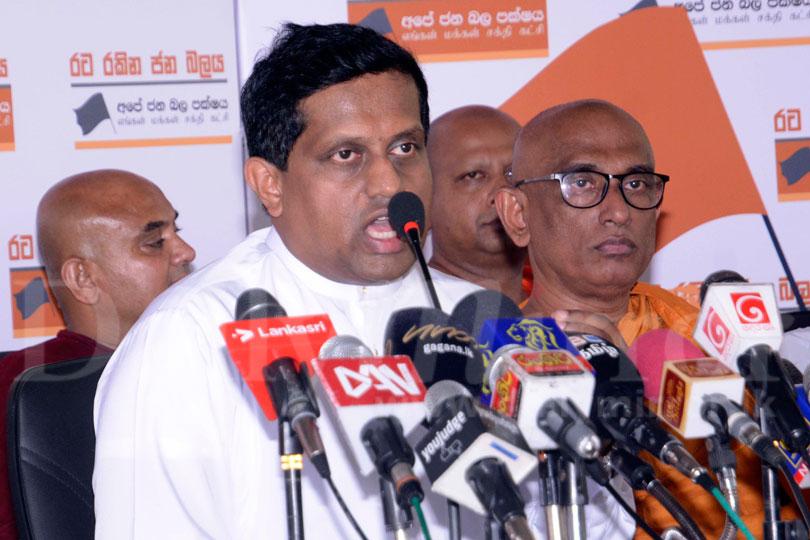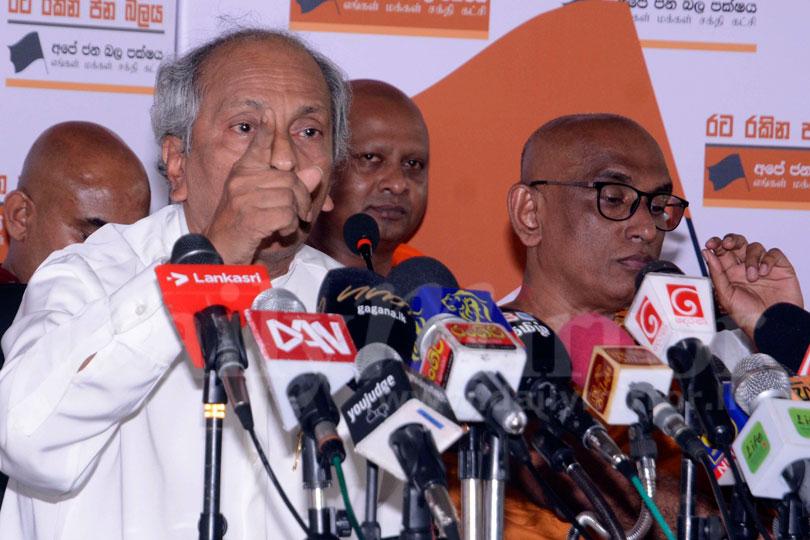 Pix by Pradeep Pathirana