---
National People's Power (NPP) presidential candidate Anura Kumara Dissanayake said today they were committed to creating a country with humanity while protecting the rights of all communities.
Speaking at the final rally held last night in Maharagama, he said the NPP would create a country free of fraud and corruption where all communities could live in unity.
He said it was only the NPP that had been able to bring people in the North and South under one umbrella without racial differences.
"Both Gotabaya Rajapaksa and Sajith Premadasa went to the North and East with their agents in respective areas, but we were able to go there without any agent. The candidates of the two main camps were saying one thing to the Southern Sinhalese and something else to the Northern Tamils to gain their votes. We are conveying the same message to people in both the North and South," he said.
He said the two main camps had failed in governance for the last seventy-one years and that they had ruined the economy beyond repair.
"The Rajapaksa Government was defeated in 2015 due to family politics, anti-democratic action, fraud and corruption. The economy and key State institutions had been brought under the Rajapaksa family. They appointed their kith and kin to the diplomatic service and other high-ranking positions. The Ranil-Sajith faction that came to power defeating the Rajapaksa rule failed to fulfil its promises. They resorted to even more corruption just after 50 days and started selling State property," he said, adding that the NPP had created a powerful force to defeat both camps.
He said NPP would launch a programme to take care of elders and differently-abled people of 1.4 million while giving them equal rights.
On a different note, he said apt measures would be taken to ensure the rights of women by strengthening law and cultural values.
"We will formulate legal provision to protect the rights of patients. The mechanism will be introduced to develop the rural economy. We have human resources to achieve these goals," he said. (Ajith Siriwardana)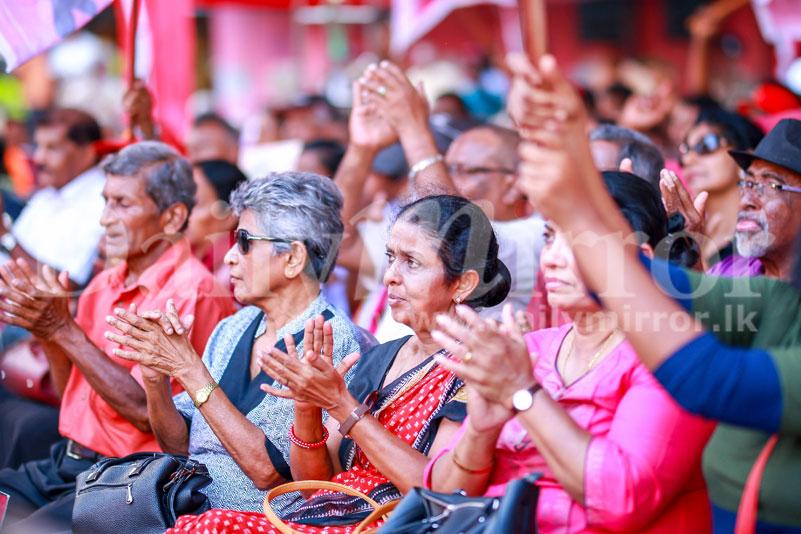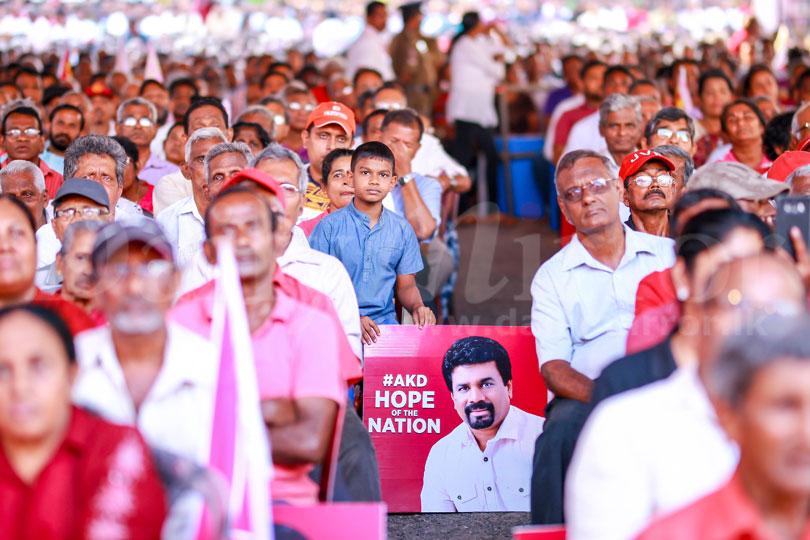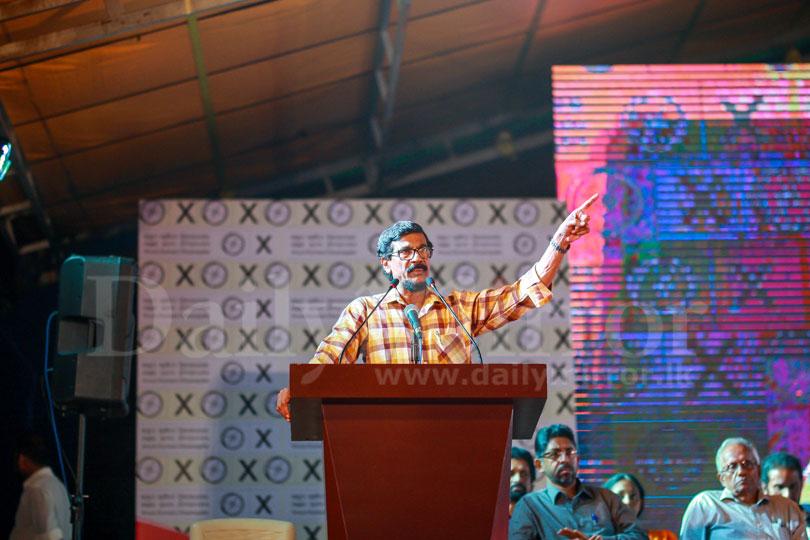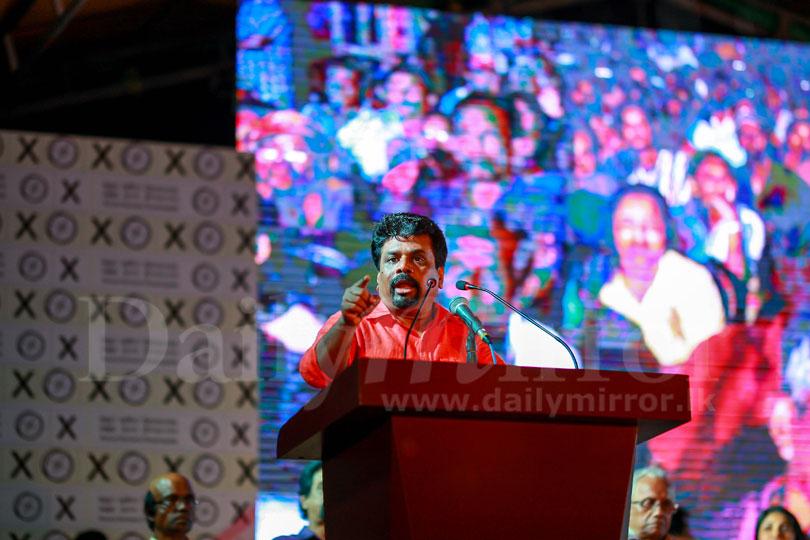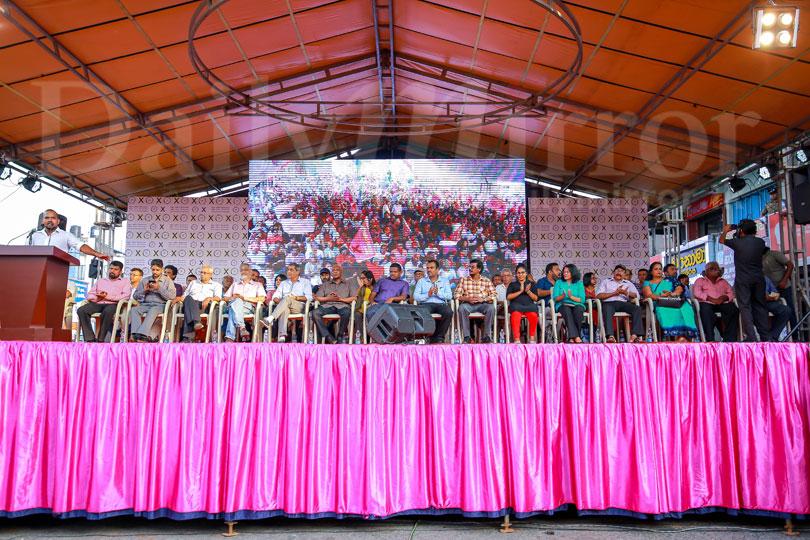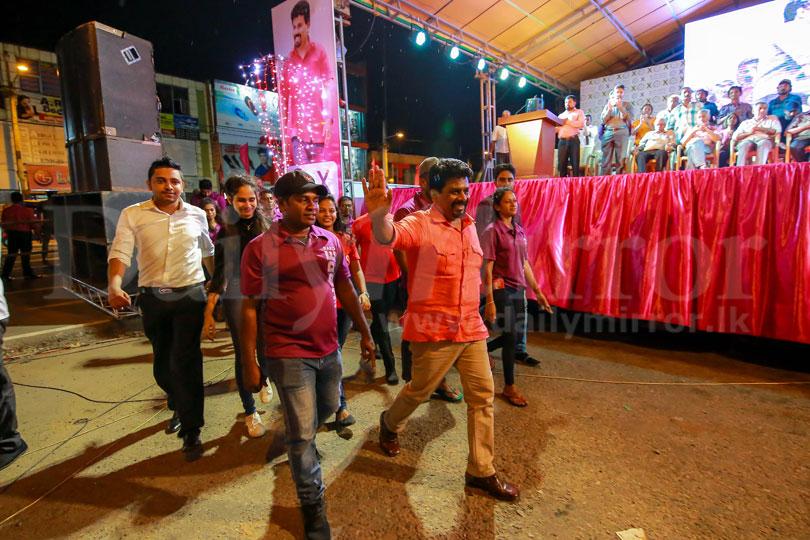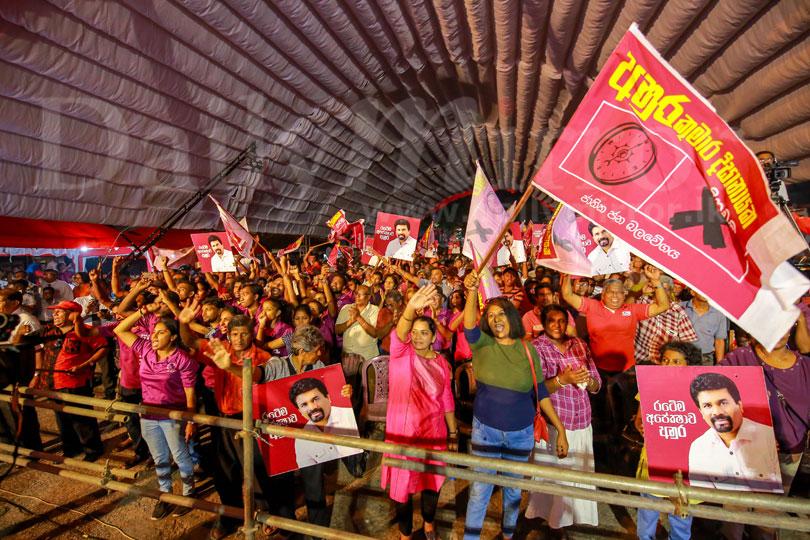 Pix by Damith Wickramasinghe