---
Kandy Development Minister, Lakshman Kiriella, yesterday threw out an open challenge to Opposition Leader Mahinda Rajapaksa to tell the country at next week's parliamentary debate on the state of emergency as to why he was opposed to the Counter-Terrorism Bill.
He said there was no provision to suppress the media or trade union action in the Bill, though such claims were made by the opposition along with the JVP.
He told a news briefing at his office that the bill which replaced the Prevention of Terrorism Act (PTA) of 1978 carried more teeth to successfully tackle local as well as global terrorism.
"For instance, death penalty cannot be given to a terrorist or a group of terrorists despite the fact that they killed people in their acts of terrorism. Only life imprisonment on conviction can be given. Under the Counter-Terrorism Bill, this has been rectified and death penalty can be imposed on conviction of terrorist acts and murder," he said.
Another provision in the bill provides for framing charges against terrorists in a local court if the suspect is a foreigner or the act of terrorism has been committed in a foreign country.
"Our main objective of enacting the Bill is to update anti-terrorism legislation to suit present day legal requirements to confront head-on local and global terrorism. PTA does not have adequate legal provision to face this new challenge. The Counter-Terrorism Bill is not something new or alien to the country as it has first been presented in parliament as far back as in 1979. It had been drafted in line with the PTA of Great Britain passed in 1974 to fight Northern Ireland separatist terrorism carried out by IRA. After 1979, it has been amended ten times. The PTA of the UK was further amended in 2005 after the series of bomb attacks in London. The US also enacted new counter-terrorism laws following 9/11 in 2001 on the Twin Towers in New York and the Pentagon in Washington DC. What we are doing by introducing the Counter-Terrorism Bill is updating and integrating all these legislation in one document to suit present day requirements. The Act will make it easier to fight terrorism, be it local or global. Opposition leader Mahinda Rajapaksa discussed the Counter-Terrorism Bill with Prime Minister Ranil Wickremesinghe and me a few weeks ago and pledged the JO would support the bill. Then what is this change about? Why does he say the JO will never support to pass it in the House?" he quizzed.
He said the Supreme Court (SC) had ruled that the Counter-Terrorism Bill did not contravene the Constitution but that it must incorporate death penalty to acts of terrorism that result in the death of innocent people which was not found in the PTA.
"Therefore, the Counter-Terrorism Bill means further strengthening of the PTA with new provisions to confront the new face of terrorism more effectively. I suggest the JO to sit and have a dialogue with us and if necessary, amend the bill further. The government is ready for a dialogue and to compromise and incorporate amendments brought in by the JO. The government is doing this for the good of the country to save it from future terrorist threats," he said. (Sandun A. Jayasekera)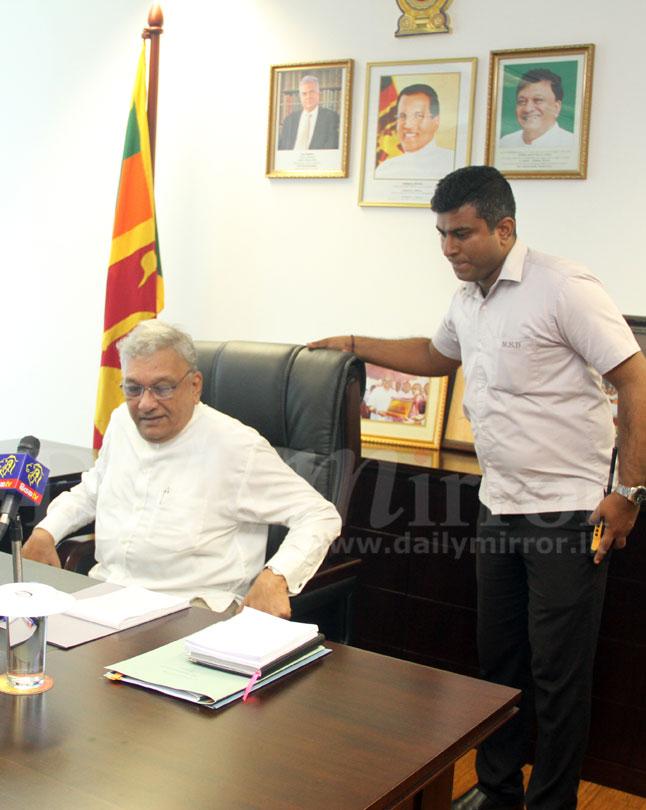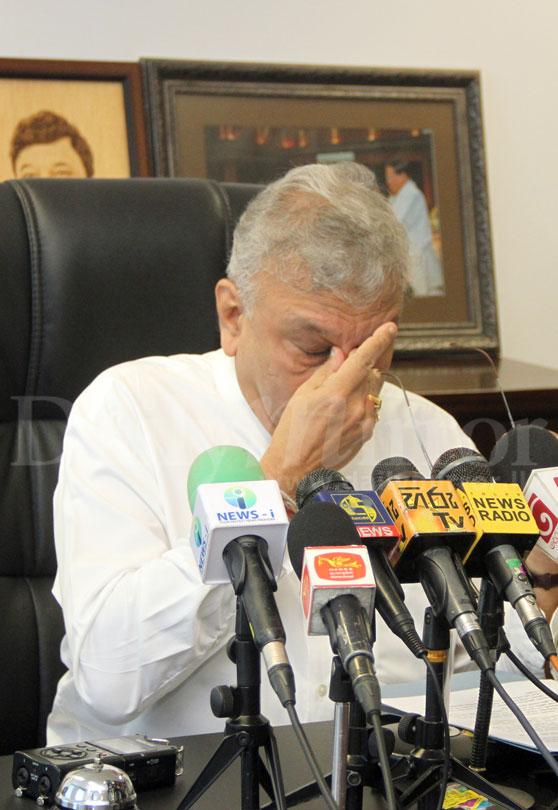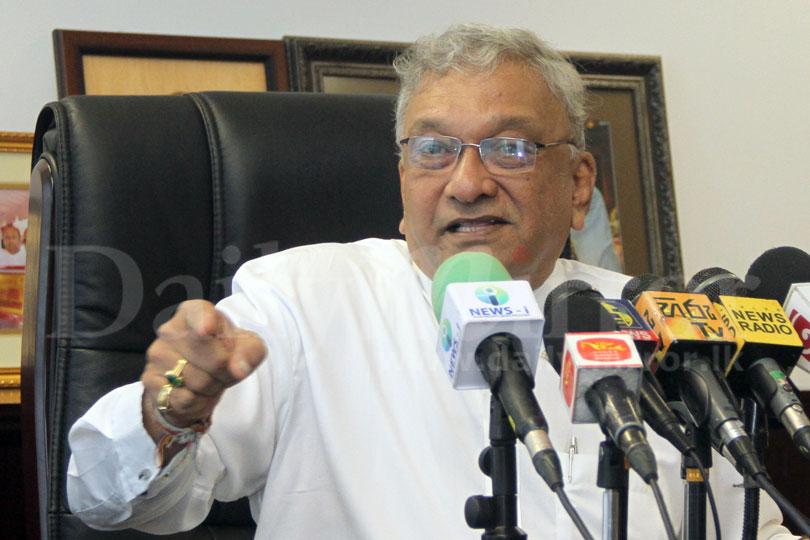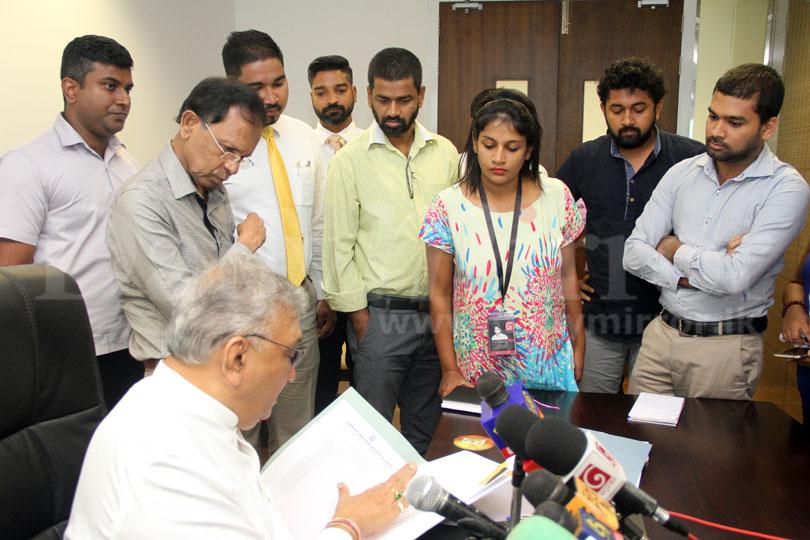 Pix by Pradeep Dilrukshana