---
China launched its latest rocket from its southern island of Hainan on Tuesday, as it progresses towards its target of developing reusable launch vehicles.
The Long March-8 rocket's maiden flight, carrying five satellites into space, came five days after the return of the Chang'e 5 mission from the moon. A future variant of the new rocket, the Long March-8R, will be reusable, putting it on a par with the Falcon series made by American aerospace company SpaceX. Wu Yitian, the Long March-8's deputy chief engineer, said the new rocket was cost-effective. "Our goal is to earn a place in the space launch market both at home and abroad," Wu was quoted as saying in a WeChat post by the Chinese military's media centre.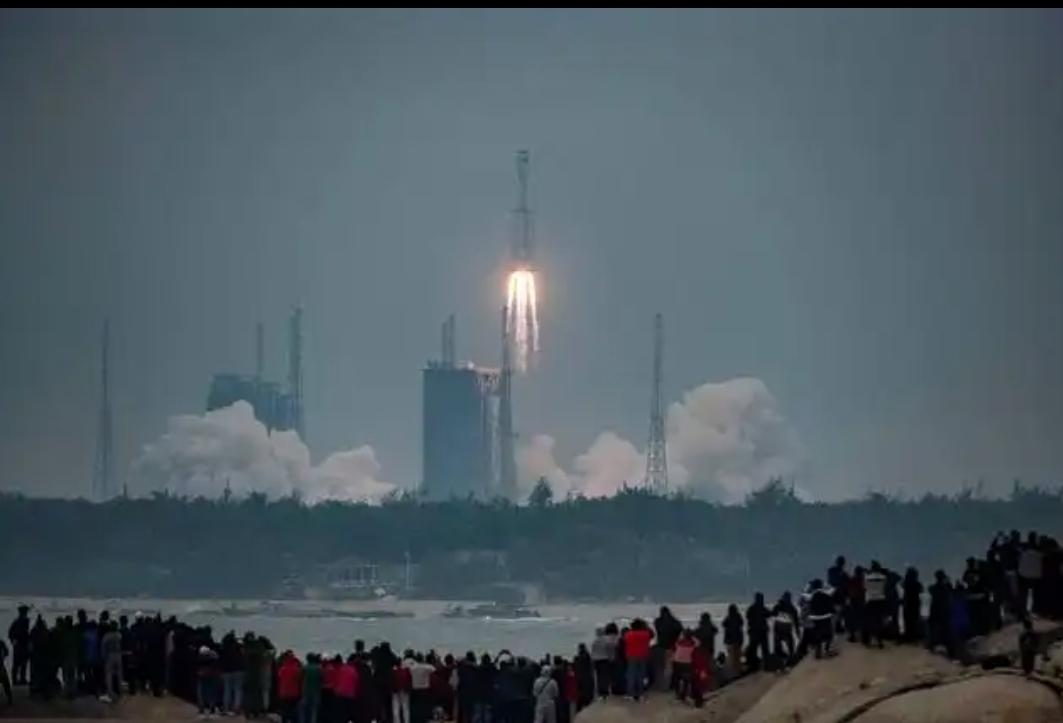 The reusable version's first-stage and booster engines are expected to be retrieved through vertical landing, reducing the cost and preparation time of future launches.
According to an animation by CCTV, the reusable parts would land on a floating platform. Song Zhengyu, the Long March-8's chief engineer, told CCTV that China would next year test a rocket stand that will be used to launch the Long March-8R.
Tuesday's launch sent five satellites into designated orbits. Their tasks include conducting experiments on remote sensing and communication technologies, state news agency reported.
The new rocket is intended to meet a demand for more economical and frequent medium-load commercial missions. China's space programme is state-run, but it provides commercial launching services for other countries and companies. Unlike most rockets, the new series will use non-toxic propellants. It will require about 10 days of preparation to launch.
The launch was widely believed to be the last major space exploration activity for China this year, closing a busy chapter in its space programme.
In 2020, its space engineers have deployed high-profile Mars and moon missions, completed the BeiDou navigation satellite constellation and tested new spaceships, rocket vehicles and space station modules. In July, the Tianwen-1 probe set off for Mars, and is expected to reach the red planet in February. China also conducted a secretive test flight of what was believed to be a fixed-wing reusable spaceplane.
Last Thursday, a space capsule carrying 1.7kg (3.8lbs) of rock and soil from the moon's surface landed back on Earth, making China the third nation to have brought back lunar samples – after the United States and the Soviet Union – as it aims to challenges the American dominance in space. (South China Morniing Post)