---
Archbishop of Colombo, Cardinal Malcolm Ranjith today said that Catholics cannot be satisfied with the ongoing investigation carried out by the government over the Easter Sunday bomb attack.
Addressing the media he said the five-member commission which was appointed by the former President Maithripala Sirisena to probe the Easter Sunday attacks is conducting the investigations in an effective manner but it was shown whether the defence services analyzing the incident properly. "We do not know whether the CID is analyzing the Easter attacks," he said. We suspect that the released investigation reports only help to suppress the true details from the people, he said.
"The Easter Sunday attack incidents need to be investigated thoroughly and we want to know the truth of those who were behind the incident, funded it and those who inspired to do this kind of activities," he said.
"We want to know all the facets of the Easter attack and those who did not perform their duties to protect these innocent people. We want to know those people, whether they are high up in the ranks or whether they are in the lower order and that does not matter to us," Cardinal Malcolm Ranjith said.
"As far as we have seen, we hear that some actions taking place. Certain people are being brought to courts, they had remanded again and again. The stories happening here and there is not enough for us. We want a thorough investigation from the first moment to the last all those who are involved in the attacks. We want to conduct investigations over all those who were involved in trying to hide the facts by trying to pass the incident to another person, " the Cardinal said.
While we have lots of trust in the Presidential Commission which is doing this inquiry, it looks as if it is something done only from at a corner event, that is happening. But not getting a sufficient amount of attention. The Cardinal claimed that certain incidents had reported over several suspected persons who had arrived in the country and visited Catholic schools in Negombo for video recording. Also reported that those persons had visited the country only for 24-hours, he said. (Chaturanga Samarawickrama)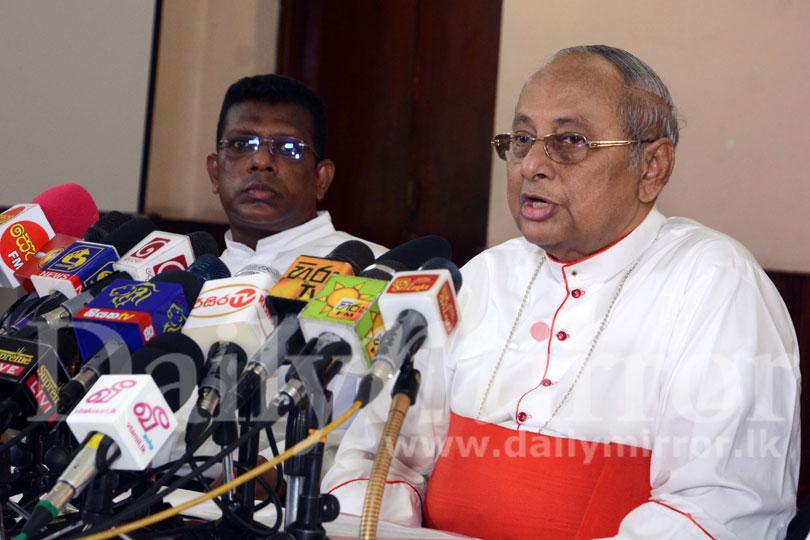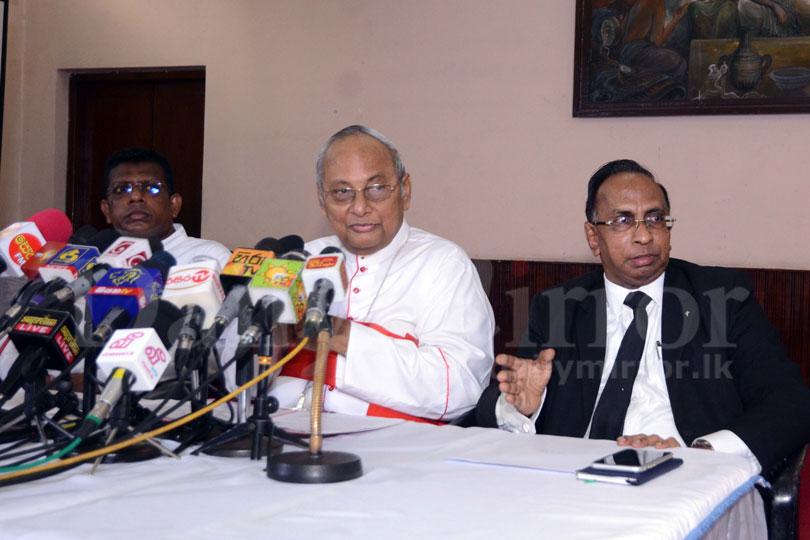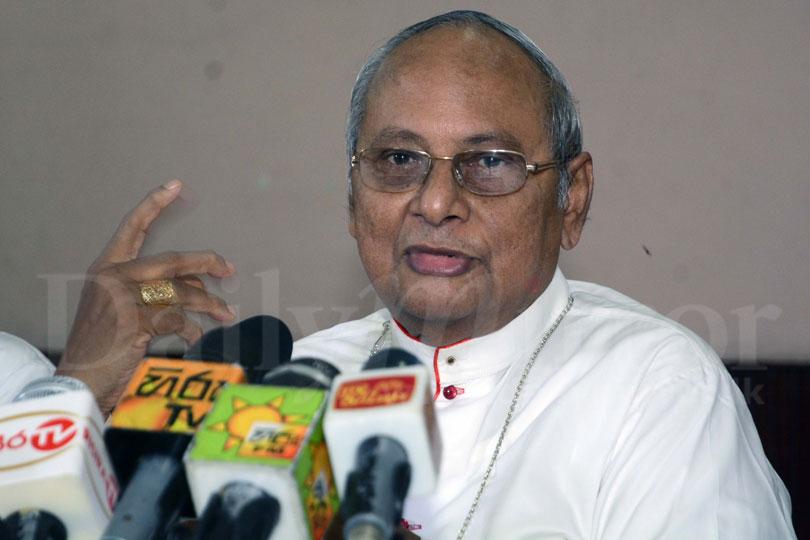 Pix by Pradeep Pathirana