---
A large number of birds were found dead mysteriously in a row of rice fields near the Wilpattu National Park in Ralmaduwa, an official said.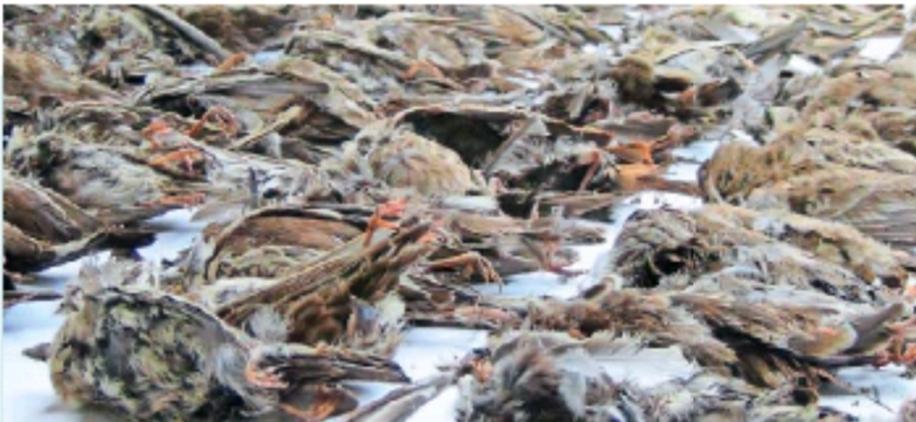 Puttalam District Assistant Director of Wildlife Eranda Gamage said different birds belonging to the same species had died in large numbers and their body samples had been sent to the Government Analyst for examination.
Among the bird species found dead are Scaly-breasted Munia/spotted Munia, House Sparrows, and Gela Kalu Kurulla. Area residents who noticed the dead birds alerted the wildlife authorities. Besides, there are quite a number of live birds found lying in the area being unable to fly.
The wildlife authorities, together with people, took steps to dispose of the dead birds as otherwise predatory animals such as jackals, feasting on them, would be at risk. (HIRAN PRIYANKARA JAYARATNE)