---
We are not aware of any incident where the Bellanwila tusker Myan Kumara was brutally beaten or harassed, said Bellanwila Temple's Chief Incumbent the Ven. Bellanwila Dhammarathana Thera.
He said this in response to a video clip being circulated on social media following which the Myanmar government requested the Sri Lankan government to launch an investigation into the matter.
The Thera told a news conference that a certain group of so-called animal rights activists have made false allegations using the video circulating on social media. "They are driven by political motives and they are probably funded by non-governmental organisations," he said.
The Thera said a team of experts from the Zoological Department and DWC have examined the elephant's health and have confirmed that it is in good condition. "They also checked the elephant's diet and the condition of its bath. The elephant is bathed at the temple premises but I feel it's wrong to do that because a lot of people visit the temple.
We have constructed the bath the size of two large ponds to accommodate the elephant. There was an allegation that the water was muddy and that its legs are tied during the bath. When an elephant is bathed it has to be put to a side and the body has to be scrubbed well as it likes to play with mud and sand. Once it's put to a side we have to protect its tusks. Hence we put sand at the base to ensure that the tusks don't wear off. The elephant needs to be chained to ensure the mahout's safety.
One of the photos shows how the mahout is on the elephant's body to scrub the entire body. Another allegation was that the mahout was shouting in filth. I do not say that it is good to speak in filth. Just because a mahout speaks in filth it doesn't become harassment towards the elephant because the elephant does not understand it anyway. This is another lie that has been added to cover the truth," the Thera said.
He said the Temple has no issue with the Myanmar government. "As requested we will provide a report about the elephant's health and living condition to the Myanmar government. The elephant is currently at a large estate owned by a family that has a history of looking after elephants. Anybody is welcome to check if the elephant's body is wounded by the hook used by the mahout," the Thera said
Myan Kumara was donated to the Temple by the Myanmar government in 2013 and the elephant itself has participated in more than 40 Peraheras at various temples. (Kamanthi Wickramasinghe and H. M Dharmapala)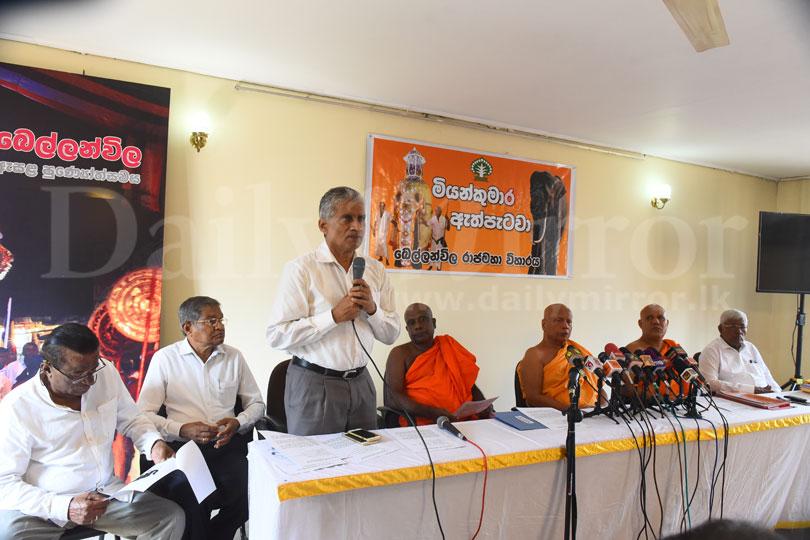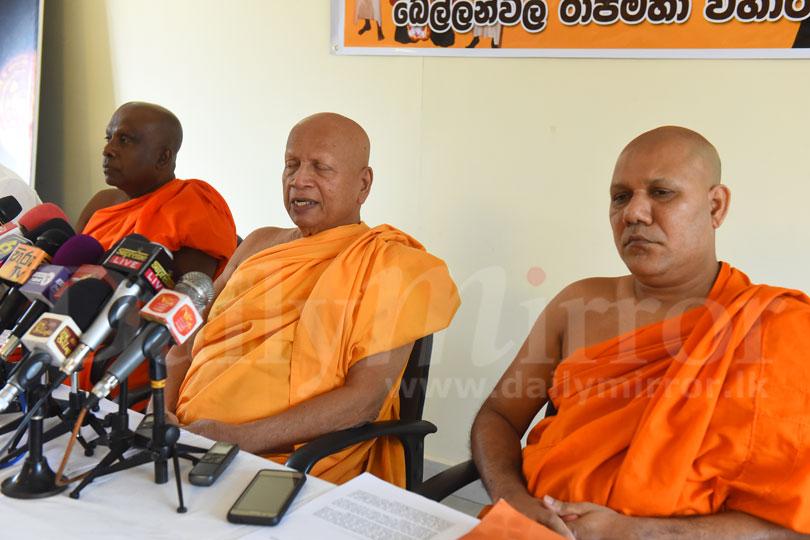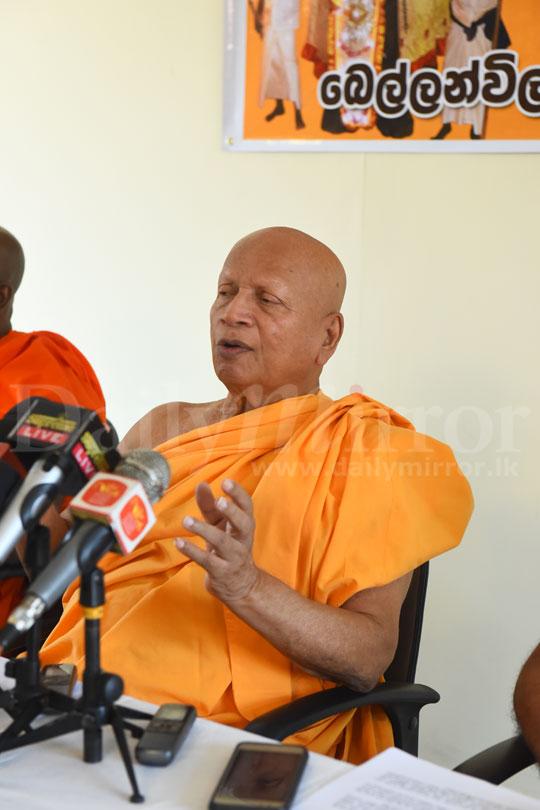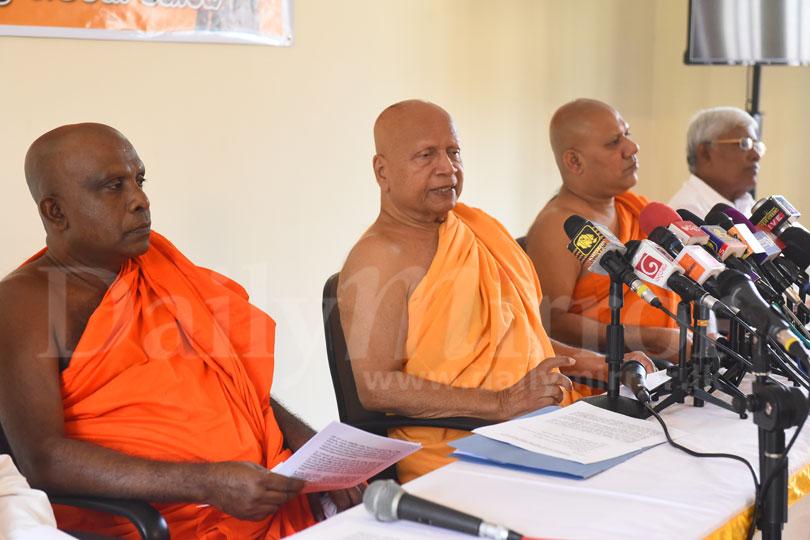 Pix by Kithsiri De Mel