---
The Transport Ministry has decided to increase aircraft navigation facility charges for foreign flights by 57 per cent after 38 years to be and implemented from February next year, Transport Minister Arjuna Ranatunga said today.
The Minister said the decision was taken in keeping with the ICAO (International Civil Aviation Organisation) policies for the determination of air navigation charges.
The over-flying charges were not reviewed since 1981.
He said after the increase, Rs. 2225.6 million would be earned annually. The airline navigation facilities had also been increased after 40 years, he said.
"The Airline Navigation Facilities and Service Charges are fees charged by foreign aircraft flying over a country's airspace," the Minister said.
The charging of Airline Navigation Facilities is vested with the Civil Aviation Authority which comes under the Ministry of Transport and Civil Aviation.
While explaining the new charges, the Minister said, after amending the Airline Navigation Charges, our country would collect an annual revenue of Rs 813 million and it would be additional revenue to the country.
"About 125 flights are using Sri Lankan air limits. Earlier our country collected an annual revenue of Rs.1412.6 million by providing Sri Lankan air space and services. After the announcement of the new charges, Rs.6.1 million would be collected as daily revenue and Rs.2225.6 million annually. It will be a 57 per cent increase," the Minister said.
He said the Ministry will allocate the additional revenue for the development and related improvements of the airports.
"Our airspace is twenty times the size of our country. ‍That is a source of wealth for the country. But no one had converted that for the benefit of our country. When compared with India, our country uses the lowest charges for Airline Navigation Charges," the Minister said.
Therefore, we have lost a lot of foreign exchange. Somehow, we have managed to increase the charges after a tremendous effort. The new charges would come into effect from February next year.
Transport Ministry Secretary L.P Jayampathi, Additional Secretary Sunil Gunawardane, Civil Aviation Authority (CAA) Chairman Ananda Wimalasena, CAA Director General H.M.C. Nimalsiri, Airport and Airport & Aviation Services Chairman Dhammika Ranathunga and other Ministry officials participated in the meeting.
The Ministry of Civil Aviation said the air navigation facility and its quality have been upgraded after 1981 as follows.
Secondary Surveillance Radar Cover
Performance-Based Air Navigation
Automatic Dependence Surveillance-Contract (ADS-C)
Automatic Dependence Surveillance-Broad Cast (ADS-B)
Controller Pilot Data Link Communication (CPDC) System
State-of-the-art ATM Integrated system
Aero-Mobile Communication Console System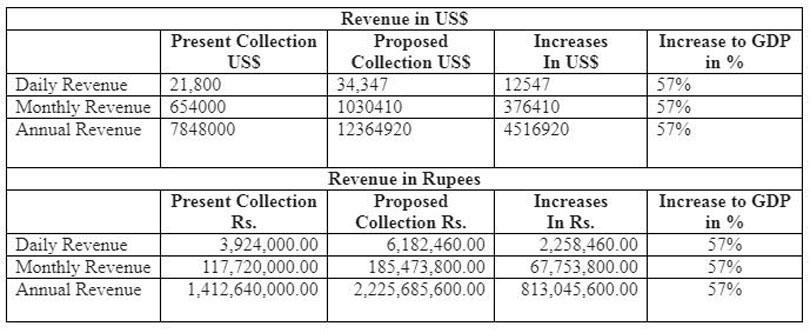 By Chaturanga Samarawickrama