---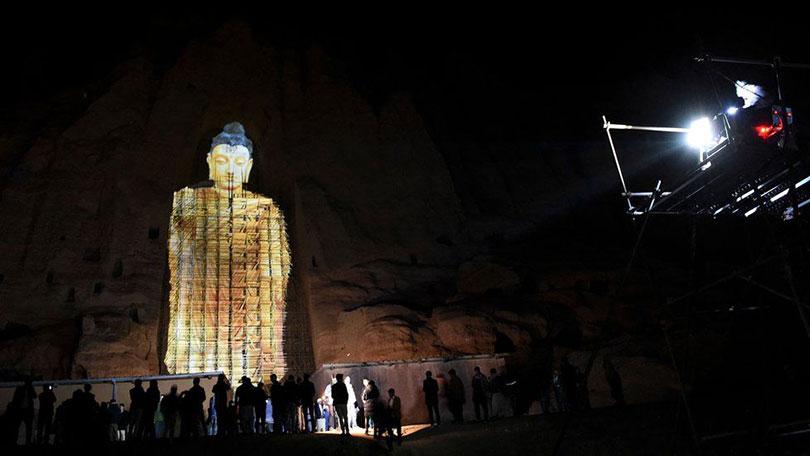 The ancient sandstone carvings in Afghanistan's Bamiyan valley were once the world's tallest Buddhas - but they were lost forever when the Taliban blew them up 20 years ago.
One made a poignant return on Tuesday night in the form of a 3D projection, glowing in the rocky alcove where it used to stand.
It capped a day of ceremony marking the destruction of the centuries-old figures in March 2001.
The statues had been carved from the cliff in the early 6th and 7th Centuries AD, when Buddhism was the region's dominant religion.
"We do not want people to forget what a horrific crime was committed here," said Zahra Hussaini, co-organiser of the "A night with Buddha" event. (BBC)