---
Three Sri Lankan and six Indian passengers were arrested with gold pieces valued at nearly Rs.40 million at the Bandaranaike International Airport (BIA) while attempting to smuggle them into the country, Deputy Director and Acting Spokesman Vipula Minuwanpitiya said.
He said the suspects were arrested at the airport arrival lounge this morning.
Customs officials managed to find 59 yellow gold pieces weighing 5.2 kgs concealed underneath their trolleys and hidden inside their undergarments.
The three Lankan passengers were residents from Vavunia and Kadugannawa and the Indians were from Tamil Nadu.
Customs investigations are underway.
Investigations were carried out under the guidance of Customs Additional Director General Saman Ranawana, Airport Customs Director M.A Karunarathne, Deputy Directors A.R Senadheera, Mrs Deepthi Gunaratne and V. Minuvanpitiya and Customs Superintendents Senaka Arawpola,G.S Chandrasiri,C.P.G Punchihewa, Customs Assistant Superintendents H.C.M Perera R.M.T.S.S Dhanapala, U.G.S Udayanga with the assistance of Assistant Superintendents of Customs R.S Madurapperuma,W.D.I.G Withana, N.W.A.T.M Wijesuriya, H.M.G.P Rajaratne K.P.T Sandamal, A.P Kodithuwakku, I.M.M.L.B Illuppitiya, R.G.S Wijewickrama W.C.J.K Weerakkody, P.M.J Vimukthi. (Chaturanga Samarawickrama)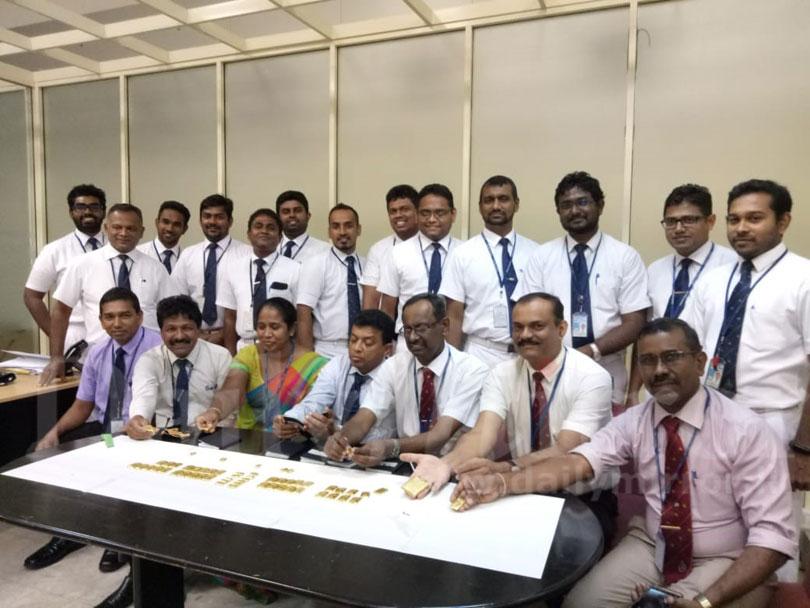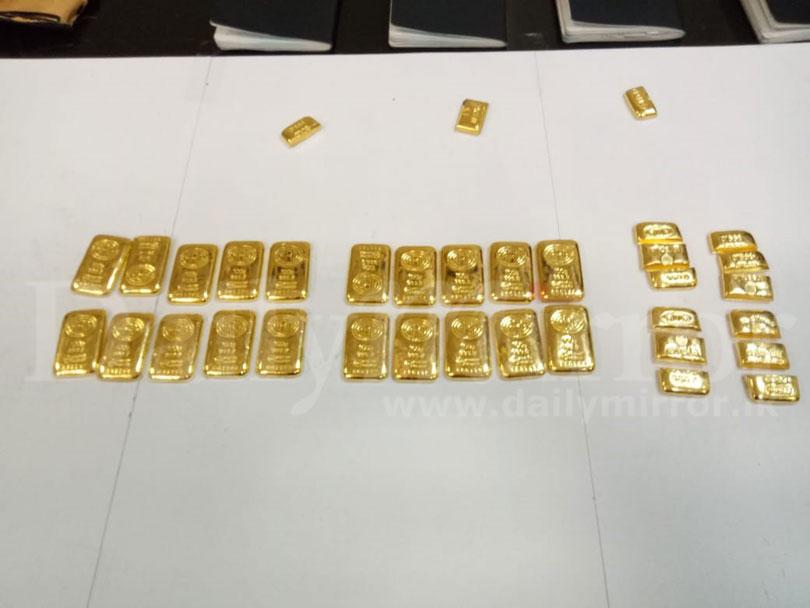 Pix by T.K.G Kapila