---
Human Hand – trailblazer of Human Civilization - Part 1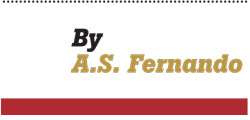 Readers are reminded that the portion of the palm under the base of the Thumb and inside the line of Life is called the Mount of Venus.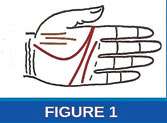 Description: Two or three vertical lines on the Mount.
Result: Ingratitude. More frequently inconstancy.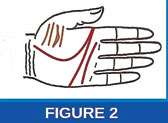 Description: Strong deep horizontal lines from the root of the second phalanx of the Thumb.
Result: Overpowering influence of the opposite sex upon a part of the subject's life.
If any of these lines are islanded: The love affair in question would have resulted in a guilty conscience.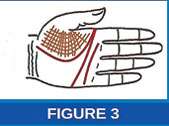 Description: Many lines much crossed looking like a grille.
Result: A passionate disposition.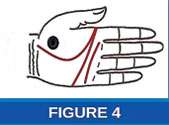 Description: A spot on the Mount of Venus
Result: A serious disease connected with a love relationship.
A Black spot: A venereal disease
Capillary crosslines: Wounds on the body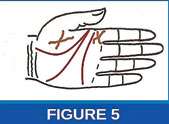 Description: A large cross on the Mount.
Result: Only one love relationship.
When there is a similar cross on the Mount of Jupiter as well: A happy love relationship with only one man or woman.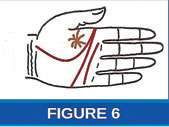 Description: A star on the Mount of Venus
Result: Death of a close relative or friend.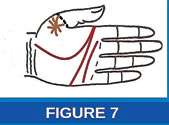 Description: A star quite near the second phalanx of the Thumb.
Result: Only one marriage or liaison for the whole life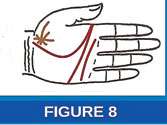 Description: A star at the base of the Mount
Result: A misfortune due to a person of the opposite sex