---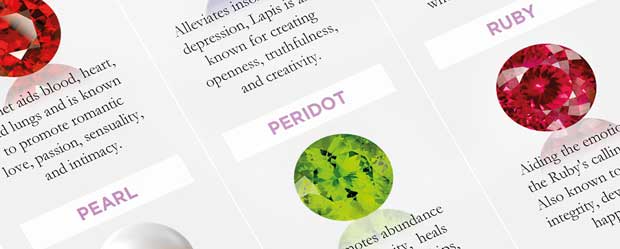 The value of precious stones is a subject extensively dealt with in both Astrology and Numerology.
We have already discussed the value of precious stones from Astrological points of view in a series of articles earlier. We propose to discuss the value of precious stones as dealt with in Numerology in a new series beginning with this article.

Maha Rishis of ancient India and sages from great ancient civilizations that flourished in countries like Babylon and Mesopotamia had discovered the existence of a Great Universal Scheme of Rhythm or harmony encompassing every element manifest in whatever form in our world. And it had also dawned on them that man being an integral part of the world system, had to be in tune with this great scheme if he was to bring to fruition his full potential as a human being.

Ancient sages also had discovered that man could derive immense power from the rays emitted by planets through the medium of precious stones to be harnessed for the fulfillment of his worldly needs and aspirations.

Peoples in Asian countries which had come under the influence of the Indo-Aryan civilization even today use precious stones as a medium for not only receiving the beneficial effects of the rays of planets, but also for dispelling the malefic planetary influences.
(To be continued next week)
---
Precious stones or gems serve as a medium for deriving the Vishvashakti or the subtle power pervading the entire universe to:
(1) Acquire our worldly needs
(2) Fulfill our aspirations
(3) Cure ailments that afflict us physically and mentally
(4) Dispel and protect ourselves from malefic planetary influences
(5) reinforce our moral strength and
(6) To bring good luck.
---
Gemstones and the purposes for which they have been recommended by ancient sages are:
Ruby: To gain political power and high political office, good health and to ward off diseases of the liver
Pearl: To gain wealth, peace of mind and popularity
Emerald: To get relief from neurological problems, to gain prosperity from trade
Coral: For overpowering enemies, gaining wealth, love and happiness
Diamond: Winning love and comfortable living free from want
Yellow sapphire: Good health, relief from blood pressure, affluence
Garnet: Good health, recovery from skin diseases, high status
Cat's Eye: Overpowering enemies, Relief from pains and wounds
Turquoise: Peace of mind, Winning love, marital happiness