---

The Mount of Jupiter is located at the base of the Index Finger or the Finger of Jupiter above the first part of the Head and Life lines in a normally lined hand. It is seen immediately above the Mount of Lower Mars.

Jupiterians
This Mount represents the attributes of a great human being like high intellect, leadership qualities, organizational ability, religious bent, literary skills and scholarship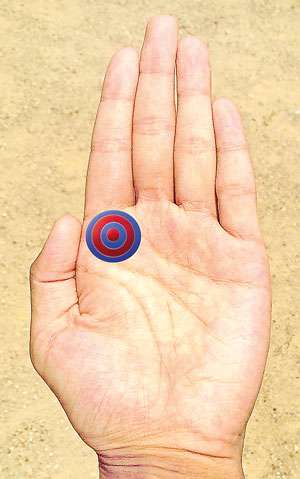 If the Mount of Jupiter is well developed and prominent, the subject is considered as possessing the qualities that represent the Mount.
People with a Mount of Jupiter more prominent than other Mounts are called Jupiterians.

A Jupiterian is capable of advancing himself while helping others to advance.

He is learned, just, benevolent, and is highly respected in society. Jupiterians are good opinion makers and are capable of swaying others' opinion in favour of a given cause.

Physical peculiarities of Jupiterians
The Jupiterians are well built and of medium height. They are fair complexioned. Their eyes are large, and they have smiling faces. Their eye lids are thick and they have long eyelashes. Their hair is dark, curly and they lose it at an early age. Their cheeks are fleshy and firm. The chin is long with a dimple in the middle. They walk in a quiet stately manner.

Hallmarks in character
Jupiterians are more concerned about gaining respect and a good reputation than accumulating wealth. They have a soft corner for the opposite sex. Jupiterians are short-tempered, but sanguine in their temperament. They are born aristocrats and are conservative in their outlook. They are good natured and warm hearted. They love peace and hate cheating and deceit.

Peculiarities of the Mount
If the Mount of Jupiter is leaning towards the Mount of Saturn, the subject is self-centered. He concentrates on activity designed for his own wellbeing. But he fails to achieve full success.

If the Mount is absent, the subject lacks a sense of self-respect. Such subjects do not receive parental care, guidance and assistance.

They prefer the company of lowly uncouth people. If the Mount is ordinary and is not prominent, the subject is fired with the desire to achieve success in life. He marries early and leads a happy family life. If the Mount is well developed and the fingers are pointed, the subject has religious ideals. If the fingers are conical and the Mount is normal, the subject is very proud.