---
Part 1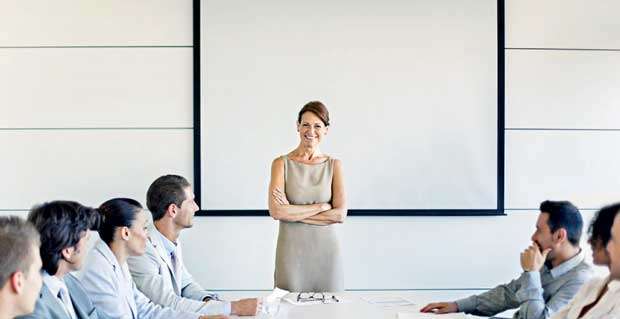 Management is a concept that manifests in practice in our daily life.

There should be management at home, in office or in the factory or whatever organization for that matter without which its affairs would fall into disarray and confusion. In fact, management is a systematic way of carrying out activities in any field of human activity.

The main responsibility of a manager is coordinating and controlling the efforts of his work team.

Hallmarks of a manager

A manager must have qualities of leadership such as foresight and ability to take decisions and carry them out. A manager is expected to possess certain human qualities such as understanding people, their points of view and their inborn attitudes.

To become a successful manager, one should
be dynamic, energetic and proactive
be able to pursue specific goals with singleness of purpose
have a firm grasp of the means and techniques to be deployed towards achieving the set goals
be able to command the confidence, loyalty and affection of his work team and possess the power to inspire and persuade

Restricted criteria

Are the criteria usually followed now in choosing a manager for a sphere of activity adequate to ascertain whether he or she possesses the requisite qualities?
According to the procedure currently being followed in determining the suitability of a person for managerial post, selectors' scope for assessment of the suitability is restricted to relying basically on academic or professional qualifications, work experience and testimonials from referees.

Choosing right person for the job

Another key aspect which is being overlooked as a matter of course is the fact that different types of management call for verious types of ability as well as mental outlook. For example, despite having all basic qualifications, human qualities, inborn abilities and the mental outlook of a person may not suit him as a marketing manager or a publicity manager, but he could be an ideal manager for another field of activity.

If you consider this aspect, you may realize that choosing a manager for a given field of activity is a more complex matter than it may appear at a glance.

Astrology as a diagnostic science

Astrology as a diagnostic science provides an answer to the complex problem of choosing the suitable person the right job.

A careful examination of a horoscope reveals a comprehensive picture of not only a person's inborn abilities and traits, but also his psychological set up or the mental outlook.

Therefore, a competent astrologer can say with a fair degree of accuracy whether a person is suitable as a manager for a given field of activity
or not.

(To be continued)