---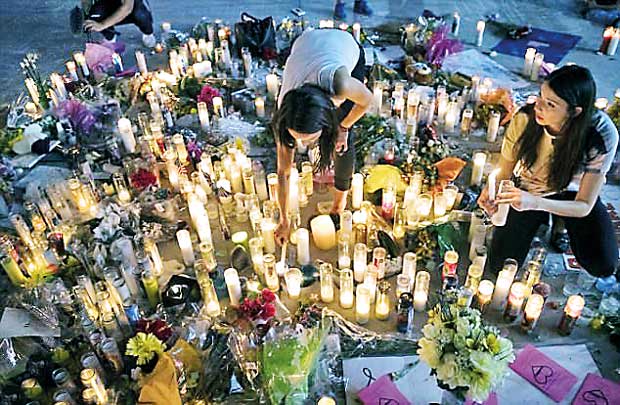 The Las Vegas gunman who killed 58 civilians and injured hundreds more before killing himself on Sunday had originally hoped to survive his shooting and flee justice - and likely had an accomplice, it has emerged.

Stephen Paddock, 64, had planned to escape the 32nd floor of the Mandalay Bay hotel after firing on the Route 91 Harvest country music festival, Las Vegas Sheriff Joseph Lombardo revealed in a press
conference Wednesday.

Lombardo declined to reveal why he believed that Paddock had an exit planned.

Several law enforcement sources told NBC that investigators are looking to speak with a woman who was seen with Paddock in his last days, when his girlfriend was out of the country. They don't know if she's connected to the attack but want to speak with her to fill in their timeline of the lead-up to the attack.

Lombardo said Paddock lived a 'secret life' and 'meticulously planned on the worst domestic attack in United States history.'

Lombardo also said he thought it was likely that Paddock had an accomplice, given the 23 rifles and piles of magazines in the room, the additional firearms in Paddock's homes, and the electronic devices recovered from his Mesquite house.

US, (Daily Mail), 5 October 2017 -