---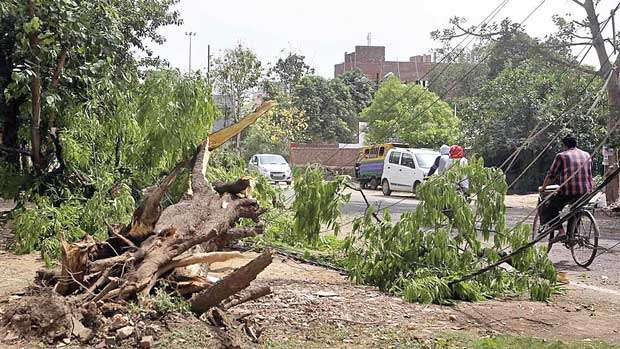 Ranchi/Lucknow, (Hindustan Times), May 29, 2018 - -Twenty people died and many others were injured in thunderstorms that tore through parts of Jharkhand and Uttar Pradesh over the last 24 hours, officials said on Tuesday.

Eleven people were killed in various parts of Jharkhand the previous day, taking the total toll in the state to 22 over a period of 48 hours. According to reports, as many as 29 people have been killed due to adverse weather conditions in the state this month.

Nine people also died due to thunderstorms and lightning strikes in neighbouring Uttar Pradesh, PTI quoted a senior government official as saying. While five were killed and four others injured in Unnao district, Kanpur and Rae Bareli recorded two casualties each.

Meanwhile, several parts of Jharkhand have been witnessing torrential rainfall coupled with high-velocity winds since Sunday.