---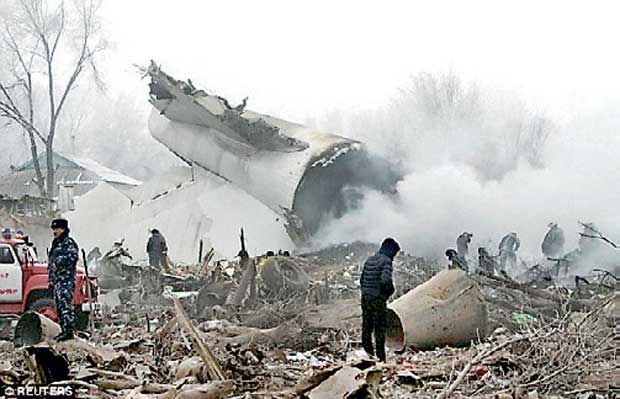 (Daily Mail, London), 16 January 2017 - A Turkish Airlines cargo plane crashed into a village killing 37 people after 'missing the runway' at Kyrgyzstan's main international airport.

The Boeing 747 crash-landed in heavy fog just outside Manas airport, south of the capital Bishkek and ploughed through 43 buildings.

The impact of the crash killed 17 people on board and at least 15 living next to the airport - including an entire family.

There were reports this morning that looters had already descended on the scene with one man arrested for stealing two kettles from the wreckage, and hiding them under his coat.

Dramatic pictures show the wreckage of the plane among the ruins of the village. Local emergency services are still at the scene.The majority of the dead were from the village of Dacha-Suu, a spokesman for the country's emergency services, Muhammed Svarov, said.