---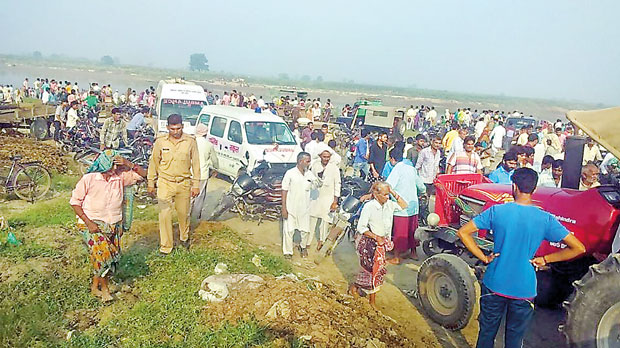 Meerut, (Hindustan Times), Sep 14, 2017 -
At least 19 people drowned in Yamuna river as their boat capsized while reaching Haryana from Baghpat in Uttar Pradesh on Thursday morning. The death toll is expected to rise.

At least 50 people were on the boat when it overturned. Around 10 people swam to safety while about 31 passengers are missing. District administration and villagers carried out rescue operations.
The boat had a capacity for only 35 passengers, said district magistrate Bhawani Singh.

"The boat was ferrying passengers more than its capacity. Most of the passengers of the ill-fated boat were women. As soon as the boat reached mid-stream it capsized," the district magistrate said.
ADG of Meerut zone Prashant Kumar said that 11 of the injured were under treatment in different hospitals.