---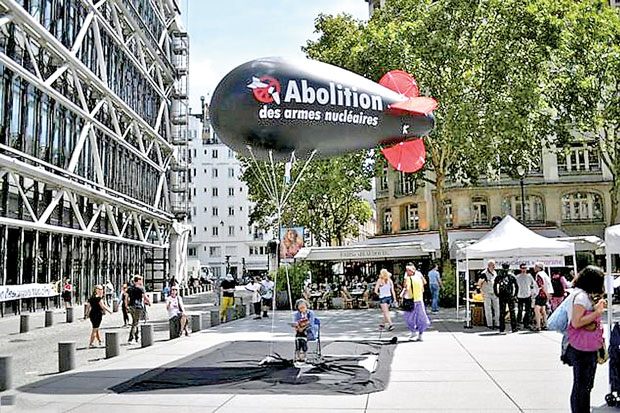 DAILY MAIL, 20 September, 2017 - With the North Korean nuclear crisis looming large, 51 countries on Wednesday lined up to sign a new treaty outlawing nuclear weapons that has been fiercely opposed by the United States and other nuclear powers.

The treaty was adopted by 122 countries at the United Nations in July following negotiations led by Austria, Brazil, Mexico, South Africa and New Zealand.

None of the nine countries that possess nuclear weapons -- the United States, Russia, Britain, China, France, India, Pakistan, North Korea and Israel -- took part in the negotiations.

NATO condemned the treaty, saying that it may in fact be counter-productive by creating divisions.

As leaders formally signed on the sidelines of the annual UN General Assembly, Secretary-General Antonio Guterres hailed as historic the first multilateral disarmament treaty in more than two decades.
But Guterres acknowledged that much work was needed to rid the world of its stockpile of 15,000 atomic warheads.