---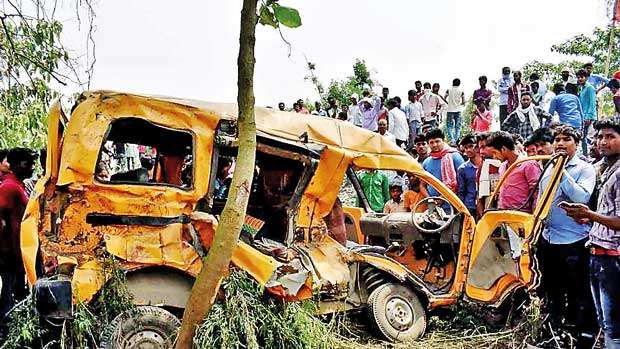 NEW DELHI (Compiled from AFP/ Hindustan Times reports), April26, 2018- At least 13 children were killed and five critically injured Thursday after a train smashed into a small school bus in northern India, an official said.

The students, all aged below 10, were being driven to class in Uttar Pradesh state when a passenger train collided with their vehicle at an unmanned railway crossing.

The impact of the crash lifted the bus several metres into the air, killing 10 children instantly, district chief medical officer Akhilesh Kumar Singh told AFP. Lying on a hospital bed with an intravenous drip inserted into his hand and a plaster cast on his right leg, 9-year-old Krishna Verma shivered while he recalled the moments just before his school van was hit by a train on Thursday.