---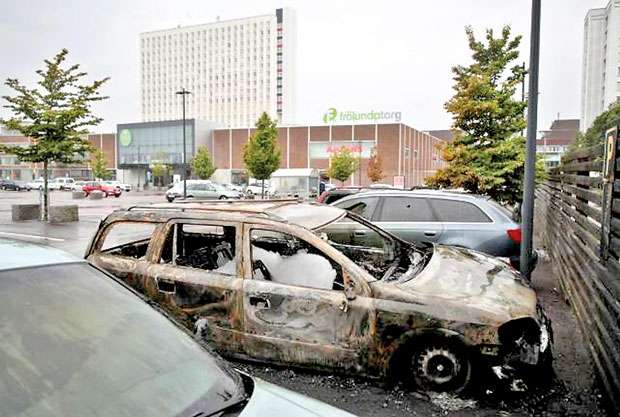 REUTERS, 14th AUGUST, 2018
Youths torched and vandalized scores of cars in the Swedish city of Gothenburg and surrounding towns and Prime Minister Stefan Lofven said on Tuesday the disturbances looked organized "almost like a military operation".

It was unclear what triggered Monday night's unrest but Sweden has seen a rise in violence in areas with high unemployment and other social problems and the incident echoed rioting in the capital Stockholm in 2013.

Mounting public concern about gang-related and other violence has become a central issue in campaigning ahead of a national election on Sept. 9.

Police said that up to 100 cars were either set fire to or vandalized in Gothenburg, Sweden's second-biggest city located in the western part of the country, and in nearby towns such as Falkenberg and Trollhattan, an industrial area with high unemployment. There were no reports of injuries.

Two men, 16 and 21 years old, were arrested on Tuesday and police said it expected to make more arrests during the day.