---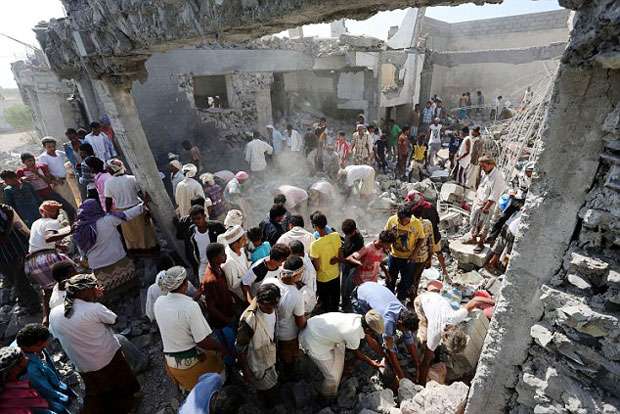 (AL DURAIHIMI) AFP ,June 15 2018 - Yemen's rebel chief urged his forces to fight on against pro-government troops pressing a Saudi-backed offensive to retake the key aid hub of Hodeida, as the UN called for the Red sea port to be kept open. Heavy fighting left 39 people dead on Thursday, a day after the Saudi-led coalition launched an assault to recapture the city controlled by the Iran-allied Huthi rebels.
Military sources said coalition gunships pounded rebel positions as fighting raged several kilometres from Hodeida airport, south of the city. Rebel leader Abdel Malek Al-Houthi urged troops to "confront the forces of tyranny", warning they would recapture areas taken by pro-government forces by "bringing huge numbers to the battle", according to the rebels' Al-Masirah TV.

"The western coast will turn into a big swamp for the invaders," he added.

The clashes came as the UN Security Council met for urgent talks on the military operation and called for the port, held by the rebels along with the capital Sanaa since 2014, to be "kept open". The Huthis suffered 30 fatalities on Thursday in the clashes, medical sources told AFP.