---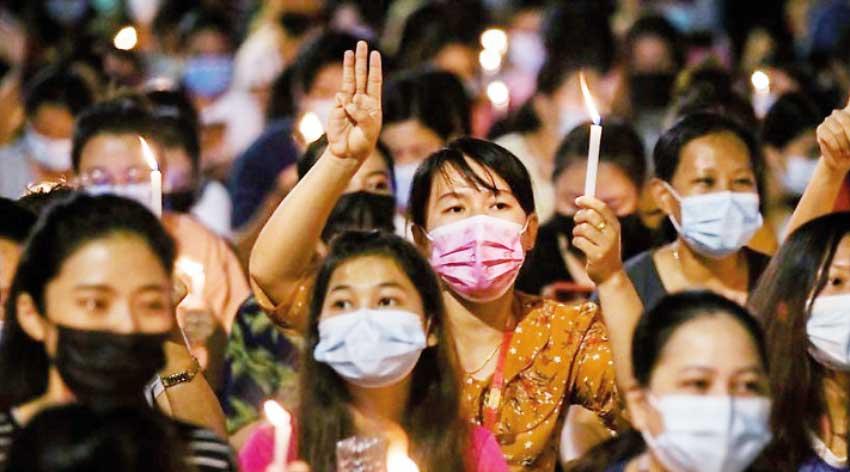 YANGON AFP March16, 2021 - Residents of a protest flashpoint district in Myanmar's biggest city fled on flatbed trucks and tuk-tuks Tuesday after security forces escalated the use of lethal force against anti-coup protesters, despite international appeals for restraint.

Much of the country has been in uproar since the military ousted civilian leader Aung San Suu Kyi last month, with hundreds of thousands taking to the streets to demand a return to democracy.

Police and soldiers have used tear gas, rubber bullets and live rounds to subdue crowds in near-daily crackdowns, along with blanket nightly internet shutdowns to stop protesters from mobilising.

Monday saw fresh violence by security forces in several cities, leaving at least 20 dead, according to the Assistance Association for Political Prisoners (AAPP), a local monitoring group that has been tracking arrests and fatalities.

Many of those deaths came from the impoverished Hlaing Tharyar township in Yangon, a garment-producing area in the commercial hub with mostly Chinese-owned factories -- several of which were razed on Sunday.

The junta reacted by imposing martial law over the area and five other townships that are home to around two million people -- more than a quarter of the sprawling city's population.