---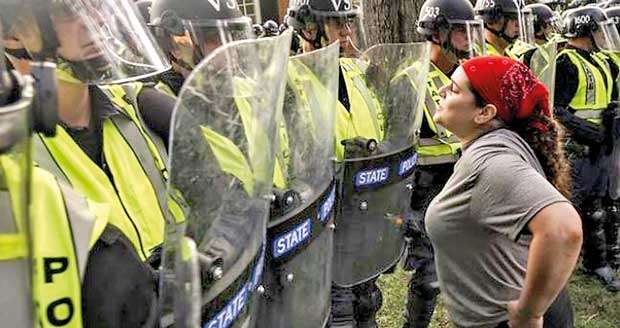 DPA, 12th DPA, 2018-Hundreds of white nationalists are expected to hold a demonstration on Sunday in Washington, marking one year since a Unite the Right rally where an anti-racism counter protester was killed by a far-right extremist.

Police said they were prepared for the rally in the capital city with the counter protests likely to be larger than the demonstration by the far-right.

Organizers had tried to hold the anniversary rally in Charlottesville, Virginia, the same place as last year's deadly gathering, but they were blocked and moved the event to Washington.

US President Donald Trump, who controversially said about last year's rally that there was an "egregious display of hatred, bigotry and violence on many sides," weighed in the day before the anniversary.

"The riots in Charlottesville a year ago resulted in senseless death and division. We must come together as a nation. I condemn all types of racism and acts of violence. Peace to ALL Americans!" the president wrote on Twitter on Saturday.

Local police in DC and in counties in the neighbouring state of Virginia were coordinating with federal security forces.