---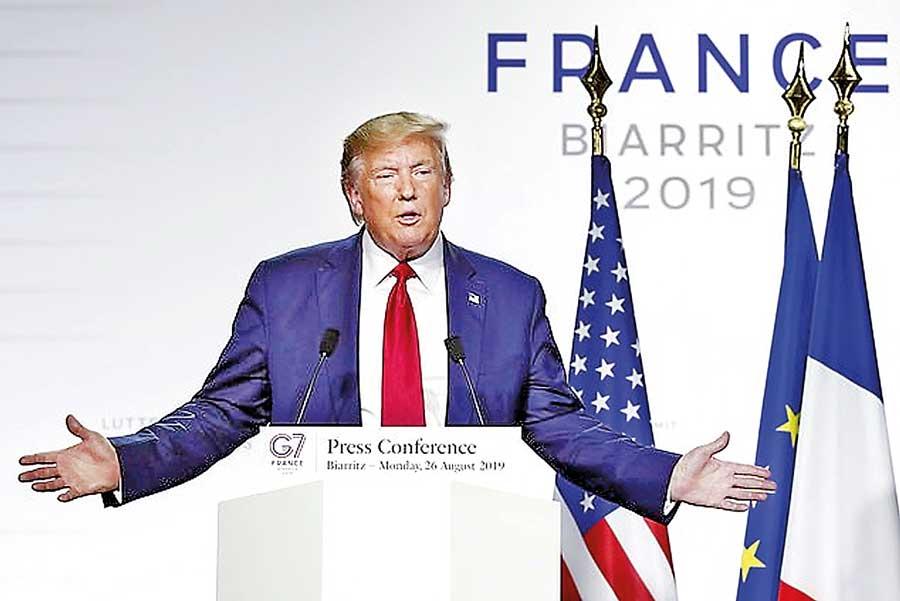 France, (Daily Mail), 26 August 2019 - Donald Trump may be singing the praises of Boris Johnson but his relationship with the UK took a bizarre turn today when the confused President asked his counterpart: 'Where's England?'.

Trump, who has run into trouble before when discussing Britain, asked 'what's happening with England?' and claimed that 'they don't use it too much any more'.

Speaking at the G7 summit in France he said he had quizzed Mr Johnson on UK geography during their talks.

Trump is by no means the first to struggle with the UK's somewhat overlapping terminology, and Americans sometimes use 'England' in situations where British people generally would not.

However, he provided no evidence for his claim that the term 'England' is used any less than usual.

Trump has visited Britain twice as U.S. President, once on a working visit in 2018 and again for a full state visit earlier this year.At the press conference today Trump said Mr Johnson would be a 'great Prime Minister' but predicted he may not reach a Brexit deal.

'The European Union is very tough to make deals with - just ask Theresa May,' the President said at the close of the G7 summit.

Ahead of the summit, host Emmanuel Macron said there would not be a final communique, an agreed statement backed by all the leaders.

The 2018 G7 summit ended in farce as Mr Trump withdrew his support for the text and Mr Macron was keen to avoid a repeat performance.