---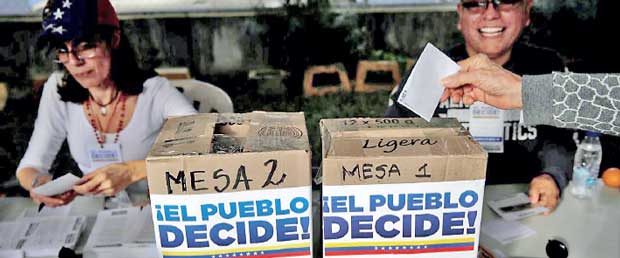 REUTERS, 16th JULY, 2017
Venezuela's opposition holds an unofficial referendum on Sunday to increase pressure on President Nicolas Maduro as he seeks to create a legislative superbody that his adversaries call the consolidation of a dictatorship.

The symbolic poll, which will also ask voters if they want early elections, is intended to further dent Maduro's legitimacy amid a crippling economic crisis and three months of anti-government protests that have led to nearly 100 deaths. The opposition has cast the vote, which begins at 7 a.m. local time at some 2,000 centres around the country, as an act of civil disobedience to be followed by "zero hour," a possible reference to a national strike or other escalated actions
against Maduro.