---
Jeremy Corbyn was told to prepare for more resignations last night as Labour was blown apart by the biggest split in British politics in 40 years.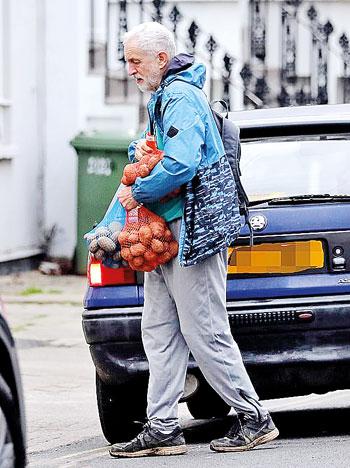 Seven MPs officially quit the party yesterday, branding it institutionally anti-Semitic, racist – and led by a man who's a threat to national security.

One said it would be 'irresponsible' to allow Mr Corbyn to become Prime Minister. But, on the eve of his party's greatest crisis, the Labour leader spent hours on Sunday down at his allotment in north London.

His deputy Tom Watson warned 'many others' could quit, and that Labour 'may see more days like this'. He admitted that he sometimes 'no longer recognises' his
own party.

As many as 50 MPs are now understood to be considering their positions, with Labour sources expecting a 'steady trickle' of departures. At the same time, the Labour defectors – including Luciana Berger – appealed to Remain-supporting Tories and Liberal Democrats to join their Independent Group as they took the first steps to setting up a new centrist, soft Brexit force.

Shortly after 10am, the seven MPs appeared at a press conference at London's County Hall to announce they had moments earlier quit Labour to found a new Independent Group.
UK, (Daily Mail), 19
February 2019