---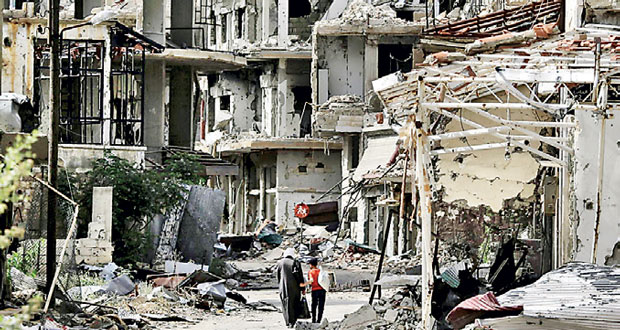 (c) 2017, The Washington Post · Missy Ryan · NATIONAL, WORLD, POLITICS, MIDDLE-EAST · May 19, 2017 - American aircraft struck a convoy of troops loyal to Syrian President Bashar Assad on Thursday, in a rare direct assault by the United States on forces affiliated with the Syrian government.

Assad's government had no immediate response to the incident, which occurred in far southern Syria near an area where American Special Operations forces are working with local fighters.

A defence official, speaking on condition of anonymity to discuss details of an overseas operation, said that U.S. aircraft struck a convoy of several dozen vehicles, including a small number of tanks, that were advancing toward a U.S.-occupied garrison in Tanf, along the Syria-Iraq border.

"This action was taken after apparent Russian attempts to dissuade Syrian pro-regime movement south towards [Tanf] were unsuccessful," a Pentagon statement said.

U.S. officials said the vehicles were slowly advancing within a 30-mile ground and air exclusion zone that the United States has established around Tanf.

Before the attack, the aircraft conducted a show of force by flying by the convoy and fired warning shots, the official said. The Syrian fighters "did not choose to turn away," the official said.