---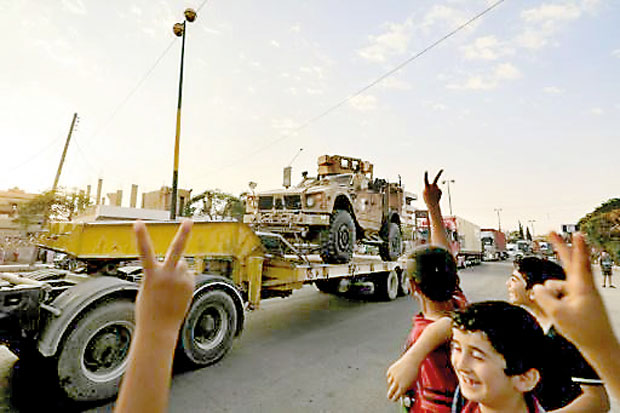 US-backed fighters have captured 90 percent of the Syrian city of Raqa from the Islamic State group after overrunning five strategic neighbourhoods, a monitor said on Wednesday.

"Because of the heavy (US-led) coalition air strikes, IS withdrew from at least five key neighbourhoods over the past 48 hours," said Syrian Observatory for Human Rights chief Rami Abdel Rahman.

"This allowed the Syrian Democratic Forces to control 90 percent of the city." IS has pulled out of the north of the city and abandoned its grain silos and mills.

"IS is now confined to the city centre," Abdel Rahman said.

"The difficulty in advancing and fully clearing these neighbourhoods is linked to the mines that IS has left behind." IS seized Raqa in early 2014, transforming the city into the de facto Syrian capital of its self-declared caliphate. It quickly became synonomous with the group's most gruesome atrocities, including public beheadings. Backed by US-led coalition air strikes, the SDF spent months encircling the city before entering it in early June.

Tens of thousands of civilians have fled the fighting in recent months. Estimates of the number still inside the city range from fewer than 10,000 to as many as 25,000.
BEIRUT AFP, Sept20, 2017