---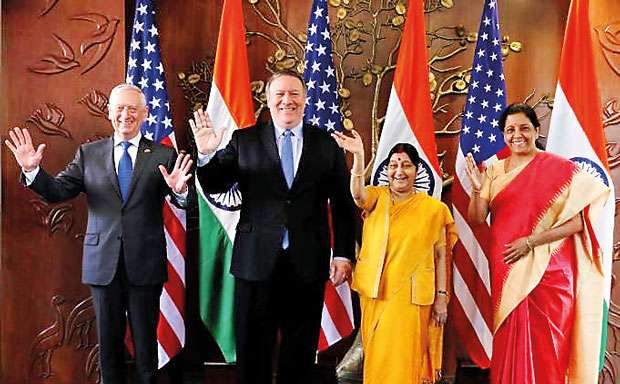 NEW DELHI AFP Sept 6, 2018 - Top Indian and US officials on Thursday touted deepening ties that will see greater cooperation between the two countries' militaries -- and will likely result in India buying more American arms.

The US has gone to great lengths to forge a closer bond with India as Washington seeks partners to push back against China's economic and military rise across the region.

Indian Defence Minister Nirmala Sitharaman announced plans for the US and India to hold major military drills next year. Joining Sitharaman for the talks was Indian Foreign Minister Sushma Swaraj, US Secretary of State Mike Pompeo and Defence Secretary Jim Mattis.

Despite the friendly tone of the summit, there are plenty of issues India and the US do not see eye-to-eye on.

India is finalising a deal with Moscow to buy new systems including its S-400 long-range, surface-to-air missiles, but none of the four officials mentioned whether the S-400 issue had come up.

Under current US rules, third countries could face sanctions if they transact with Russian defence or intelligence sectors.