---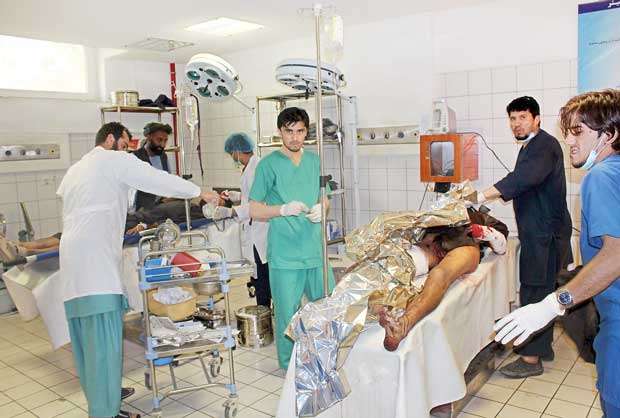 KUNDUZ AFP April 3, 2018 - The United Nations said Tuesday it was investigating "disturbing reports of serious harm to civilians" in an Afghan airstrike on a religious school which according to security sources left dozens of children dead or wounded.

"Human Rights team on ground establishing facts. All parties reminded of obligations to protect civilians from impact of armed conflict," the United Nations Assistance Mission in Afghanistan said in a brief statement. Hundreds of people were attending a graduation ceremony at the madrassa in a Taliban-controlled district in northeastern Afghanistan on Monday when Afghan Air Force helicopters struck, witnesses have told AFP.

At least 59 people, including Taliban commanders meeting at the compound in the Dashte Archi district in Kunduz province, were killed in the attack, Afghan security sources told AFP on condition of anonymity.

Most of the civilian victims were children, they said.

"I myself counted 35 bodies," Abdul Khalil told AFP at the hospital in the provincial capital Kunduz where health officials said 57 injured had been taken.

"I arrived at the scene right after the airstrikes -- it was like a butcher's shop. Everywhere was covered with blood, the ground was littered with body parts, heads, limbs and other parts." A man called Yousuf, who was at the ceremony when the airstrikes happened, told AFP he saw "blood and body parts everywhere".