---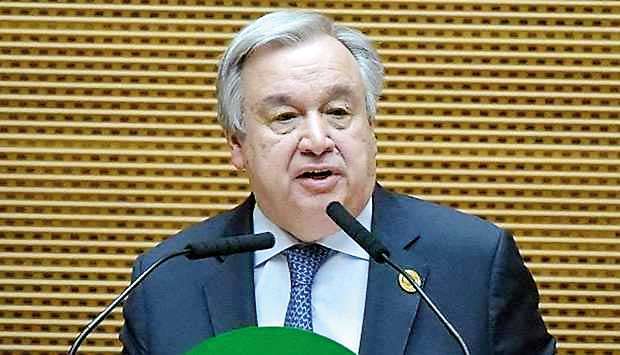 DPA, 10th FEBRUARY, 2019
UN Secretary General Antonio Guterres overlooked refugee abuses and disputed polls across Africa on Sunday as he heaped praise on the continent for recent elections, peace deals and the treatment of refugees during an African Union Summit.

In the upbeat speech in Addis Ababa, the UN chief lauded the continent for its "open borders, doors and hearts" and having set "the gold standard for solidarity" with refugees.

"In the search for durable solutions to forced displacement, the world – and, indeed, I personally – have drawn constant inspiration from African leadership, African vision and African compassion," Guterres said.