---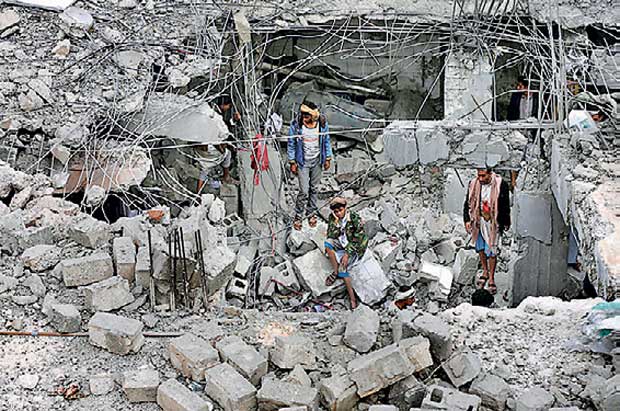 A man sits near others amidst rubble of a building destroyed by Saudi-led air strikes
RT.COM/14 Dec, 2016-
The US will halt a planned arms sale to Saudi Arabia due to "strong concerns" over civilian deaths in the country's Yemen campaign. The announcement came just 48 hours after UK Foreign Secretary Boris Johnson restated his support for the Gulf kingdom.

The US administration will also limit future air training in Saudi Arabia to prioritize targeting, officials said.

Up to 10,000 people have been killed since fighting began in Yemen, including 4,000 civilians, according to UN estimates.

The UN stated in August that the Saudi-led coalition is responsible for 60 percent of the civilian deaths.

US action on Saudi Arabia runs in stark contrast to British policy to the Gulf kingdom, which it continues to back militarily.

Speaking at Prime Minister's Questions (PMQs) on Wednesday, the PM defended Britain's continued support for Saudi Arabia.