---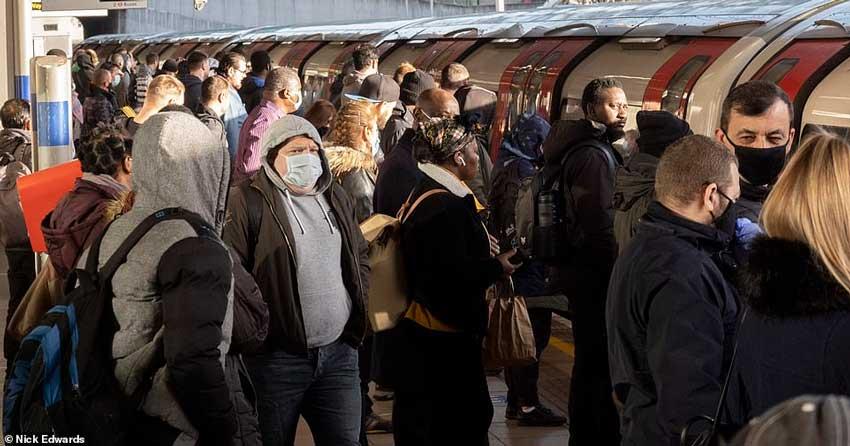 Masked passengers were seen crowding onto a platform at an underground station in London this morning (DM)
UK, (Daily Mail), 30 April 2020 - Britain today announced 473 more coronavirus deaths in hospitals, taking the UK's official death toll to 26,570.

NHS England declared 391 COVID-19 victims, while Scotland recorded 60 and Wales posted 22. Northern Ireland has yet to announce.

The Department of Health said official count, which is expected to be even higher and include deaths that occurred outside of hospitals, will be published later this afternoon.

Amid fears thousands of victims were being missed, ministers caved in to mounting pressure to include COVID-19 fatalities in care homes in the daily update.

Officials yesterday - the first day of the new recording scheme - added an extra 3,811 deaths onto the tally. The revised count saw Britain jump to third in the global COVID-19 fatality table, and meant Britain's daily death toll exceeded 1,000 nine times in April.

But top statisticians argued the recount was still thousands short because only Brits who tested positive for the virus were included. One leading expert claimed the true number would be more than 30,000. In other developments to the coronavirus crisis today: NHS England today revealed the total number of deaths in hospitals across England had passed another milestone and reached 20,137.

Department of Health figures show England's true death count is 23,550, meaning at least 3,413 fatalities occurred outside of hospitals.