---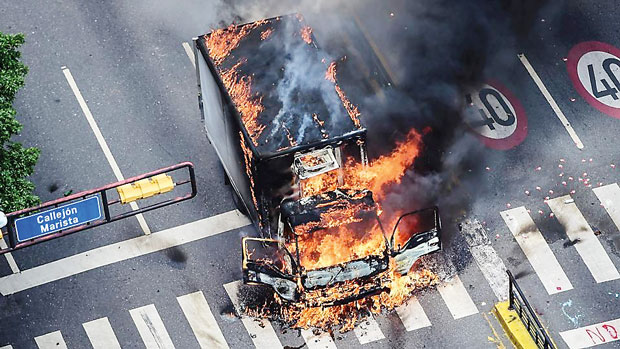 HINDUSTAN TIMES, 2 October, 2017 - A quick-thinking Muslim woman saved the life of an Indian truck driver in the UAE when she saw him in flames following a horrific road accident, media reports said.

The 22-year-old woman, Jawaher Saif Al Kumaiti, was driving home after visiting a friend in a hospital when she saw two trucks burst into flames in Ras al-Khaimah, a city in the UAE, and heard the victim shouting for someone to save him, Gulf News reported.

She bravely saved the Indian driver from a fire by putting out the flames with an abaya cloak -- a robe-like dress worn by some Muslim women.

Al Kumaiti said she was at first taken aback when she saw the two trucks on fire following the accident. She also saw a man on fire screaming in pain and fear shouting for help, the report said.
Police named the victim as Harkirit Singh.

Al Kumaiti persuaded her friend who was a passenger to take off her abaya cloak then leaped out of the car and used it to put out the flames, it said.