---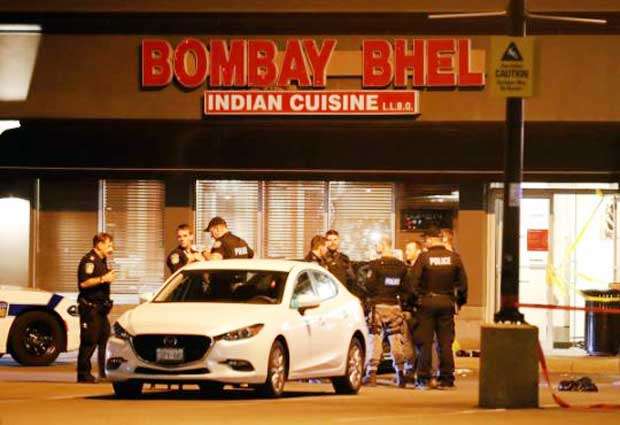 REUTERS, 25th MAY, 2018
Two unidentified men walked into a restaurant on Thursday in the Canadian city of Mississauga and set off a bomb, wounding more than a dozen people, and then fleeing, local police said.

The blast went off in the Bombay Bhel restaurant at about 10:30 p.m local time. Fifteen people were taken to hospital, three of them with critical injuries, the Peel Regional Paramedic Service said in a Tweet.

The two male suspects fled after detonating their improvised explosive device, Peel Regional Police said in a Tweet. No one has claimed responsibility, and the motive for the attack was not known.

Police posted a photograph on Twitter showing two people with dark zip-up hoodies walking into an establishment. One appeared to be carrying an object.

Peel Police said one suspect was in his mid-20s, stocky, and wore dark blue jeans and a dark zip-up hoody pulled over his head, with black cloth covering his face. The second was thin, and wore faded blue jeans, a gray t-shirt and a dark zip-up hoody over his head, also with his face covered.