---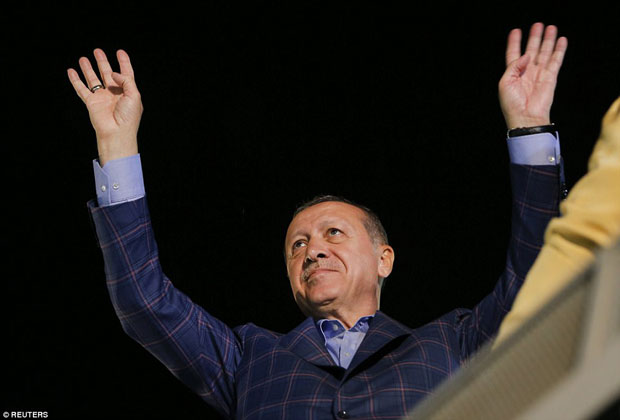 Istanbul, (Daily Mail, London), 17 April 2017 -
Turkish President Recep Tayyip Erdogan narrowly won a referendum to expand presidential powers, which could keep him in office until 2029.
51.3 per cent voted for giving Erdogan more power, compared to 48.7 per cent for the 'no' vote, according to state agency Anadolou.
The 18 constitutional amendments that will come into effect after the next election, scheduled for 2019, will abolish the office of the prime minister and hand sweeping executive powers to the president.Thousands of Turkish protesters took to the street in a rally against the referendum result that will give President Erdogan sweeping new powers.