---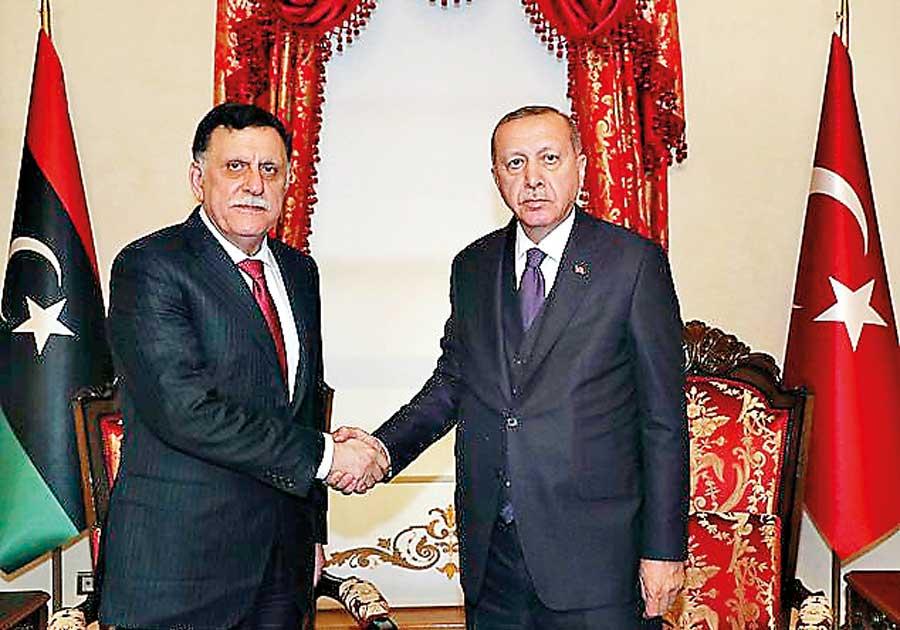 ANKARA (Daily Mail) Dec 26 - Recep Tayyip Erdogan has announced that Turkey will send troops to Libya to protect the UN-backed government as it battles a months-long assault from Russian-backed militia.

The president said his soldiers had been 'invited' to Tripoli by the internationally recognised Fayez al-Serraj government of national accord (GNA) to support them against Khalifa Haftar's forces in eastern Libya.

It is the second military adventure Erdogan has embarked on in three months after invading of Kurdish-held regions in northern Syria.

Ankara signed two separate accords with Fayez al-Serraj's government on security and military co-operation last month, and a third on maritime boundaries in the eastern Mediterranean.
The legislation to allow the movement of soldiers will be presented to the Turkish parliament, and is expected to be passed on January 8 or 9.