---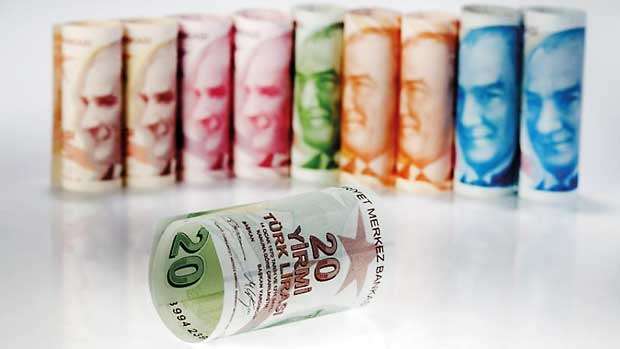 Turkey's lira pulled back from a record low of 7.24 to the dollar on Monday after the central bank pledged to provide liquidity and cut reserve requirements for Turkish banks, but its meltdown continued to rattle global markets.

The currency has lost more than 40 per cent against the dollar this year, largely over worries about President Tayyip Erdogan's influence over the economy, his repeated calls for lower interest rates, and worsening ties with the United States.

On Friday that relentless slide turned into a crash: the lira dropped as much as 18 per cent, hitting U.S. and European stocks as investors took fright over banks' exposure to Turkey.

The fresh lira collapse on Sunday night hit Asian shares, weakened the South African rand and drove demand in global markets for safe currencies including the dollar, Swiss franc and yen. Shares in Europe's major banks also lost ground.

The central bank, which surprised markets last month when it left interest rates unchanged despite double-digit inflation and the tumbling lira, announced the moves on liquidity and reserves after Finance Minister Berat Albayrak said authorities would start implementing an economic action plan on Monday.
- REUTERS
---
Crash of the lira, row with US a plot: Erdogan
Daily Mail), 12 Aug 2018 -Turkey's President has slammed the crash of the lira as a 'political plot' amid a row with the US and Donald Trump.

Recep Tayyip Erdogan said his country would instead seek 'new markets, new partnerships and new allies' after Trump announced higher tariffs on imports from Turkey.

'The aim of the operation is to make Turkey surrender in all areas from finance to politics,' Erdogan told his party members in the Black Sea City of Trabzon.

The development comes after US President Donald Trump said on Friday he would be imposing a 20 per cent duty on aluminum and 50 per cent one on steel.