---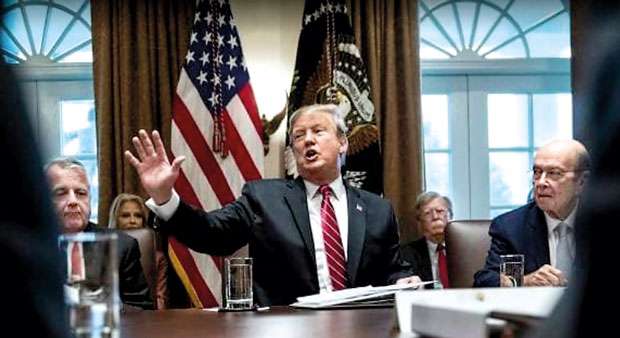 By Erica Werner, Sean Sullivan, Damian Paletta (c) 2019, The Washington Post ·Feb 13, 2019 - WASHINGTON - The threat of another government shutdown receded Tuesday as lawmakers lined up behind a fragile border security compromise and President Donald Trump predicted that federal agencies would stay open.

Trump did not publicly endorse the bipartisan agreement, which offers just a fraction of the money he's sought for a U.S.-Mexico border wall. But with a shutdown deadline looming Friday at midnight, the president suggested he might be able to accept the deal, saying he could take other steps to fund his wall.

"Am I happy at first glance? The answer is no, I'm not, I'm not happy," Trump told reporters around midday at the White House, as he met with
Cabinet members.

"It's not going to do the trick, but I'm adding things to it, and when you add whatever I have to add, it's all going to happen where we're going to build a beautiful, big, strong wall," Trump said.

As Trump warmed to the emerging legislation, the House prepared to vote on it as soon as Wednesday evening, according to Majority Leader Steny Hoyer, D-Md., and action in the Senate could follow Thursday.