---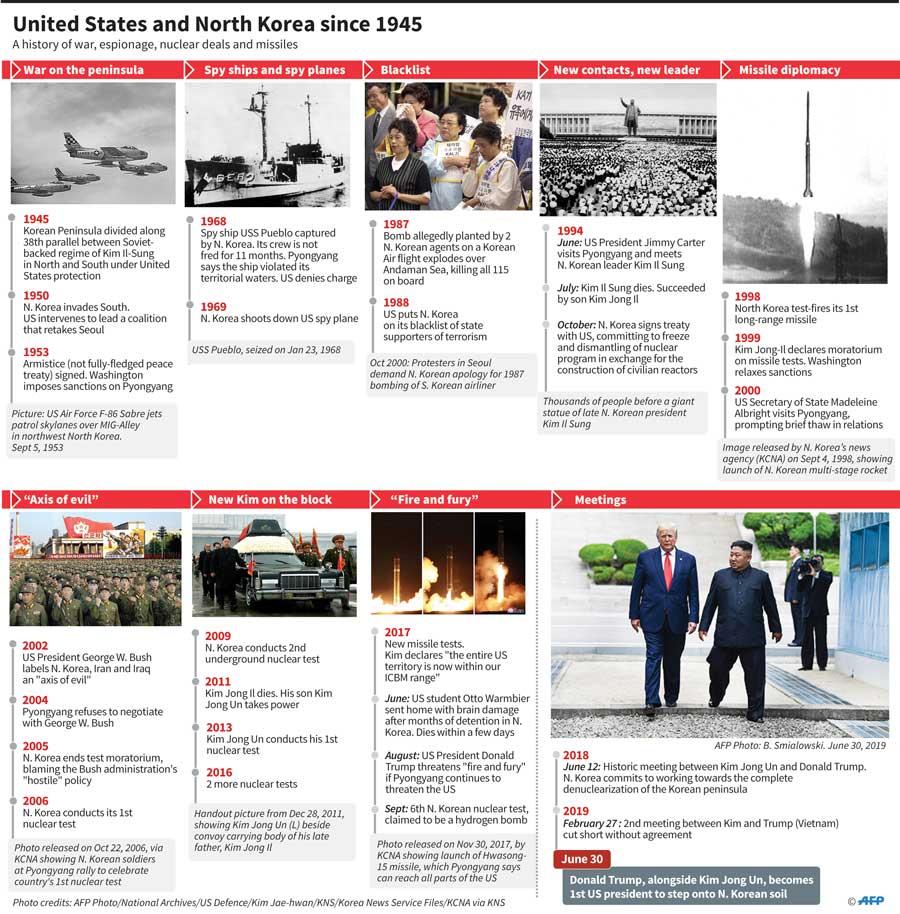 Donald Trump stepped onto North Korean soil Sunday as he met Pyongyang's leader Kim Jong Un in the Demilitarized Zone dividing the peninsula, in a symbolic diplomatic spectacle and a first for any American president.

After shaking hands with Kim over the line that marks where their two countries and their allies fought each other to a standstill in the 1950-53 Korean War, Trump walked for several steps into North Korean territory, before another handshake.

The two men then walked into Seoul's territory together -- pausing on the line for photographers -- where they were joined by South Korean President Moon Jae-in.

"It's a great day for the world and it's an honour for me to be here," Trump said. "A lot of great things are happening."

The impromptu meeting in the DMZ -- which came after Trump issued an invitation on Twitter on Saturday -- comes with negotiations between Pyongyang and Washington over the North's nuclear arsenal at a deadlock. The two would "just shake hands quickly and say hello because we haven't seen each other since Vietnam", Trump said earlier.
Panmunjom (South Korea)
(AFP), 30 June, 2019