---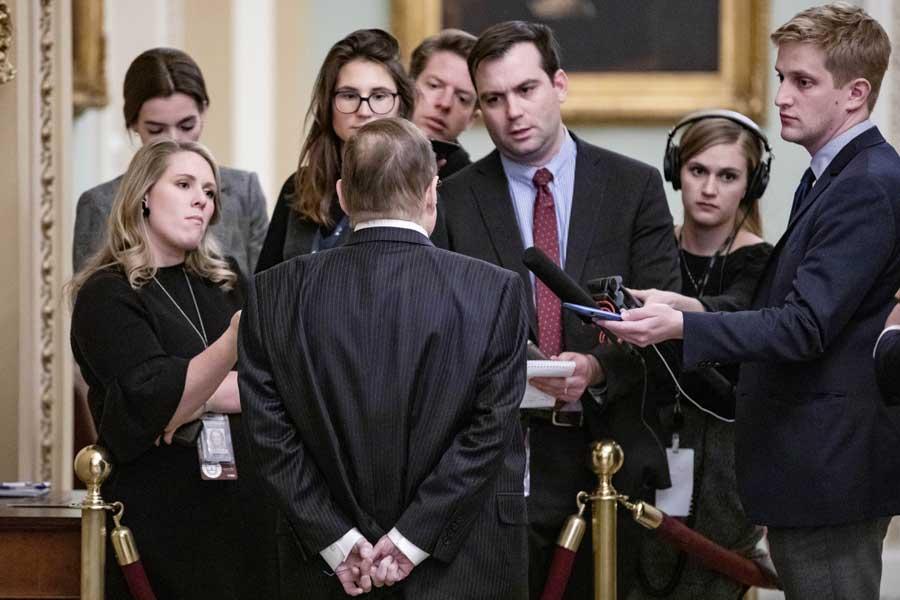 House Impeachment Manager Jerry Nadler (D-NY) takes questions from reporters after leaving the Senate floor(AFP)
WASHINGTON AFP Jan24, 2020 - Lead House impeachment manager Adam Schiff called dramatically for the Senate to remove President Donald Trump from office Thursday, saying the US leader cannot be trusted to put the country's interests ahead of his own.

"The American people deserve a president they can count on, to put their interest first," said Schiff.

His impassioned words capped a long day in which Democrats detailed Trump's illicit scheme to pressure Ukraine to help his 2020 re-election campaign.

"You know, you can't trust this president to do what is right for this country. You can trust he will do what's right for Donald Trump," Schiff added.

"He'll do it now. He's done it before. He'll do it for the next several months. He'll do it in the election if he's allowed to.

Schiff's prosecution team detailed how Trump flagrantly undertook last year to force Kiev to help him tarnish his possible 2020 re-election rival, former vice president Joe Biden.
"President Trump used the powers of his office to solicit a foreign nation to interfere in our elections for his own personal benefit," House Judiciary Committee Chair Jerry Nadler told the chamber.

Over nine hours the Democrats methodically dismantled Republican claims that Trump did nothing wrong.