---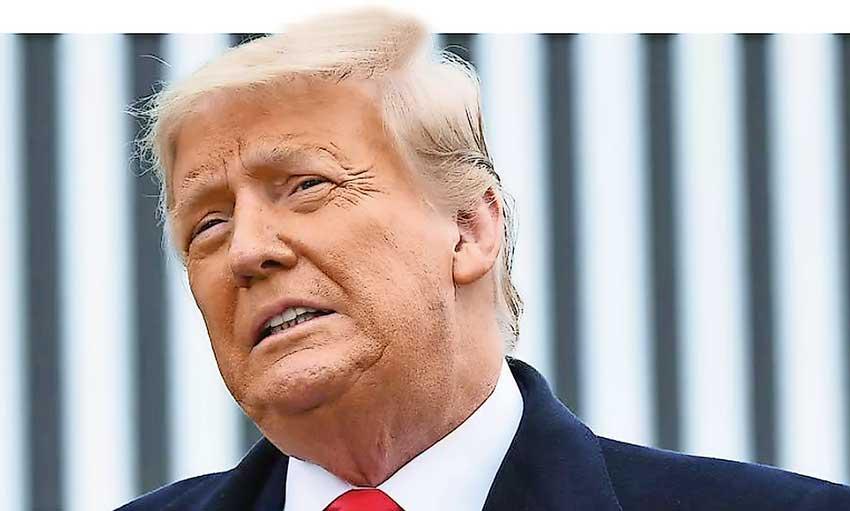 President Donald Trump began his final full day in the White House Tuesday with a long list of possible pardons to dish out before snubbing his successor Joe Biden's inauguration and leaving for Florida.

On Wednesday at noon, Biden will be sworn in and the Trump presidency will end, turning the page on some of the most disruptive, divisive years the United States has seen since the 1960s.

Biden, a veteran Democratic senator who also served as vice president to Barack Obama, was set to travel to Washington on Tuesday with his wife Dr Jill Biden from their hometown of Wilmington, Delaware.

Together with incoming vice president Kamala Harris -- the first woman ever to hold the job -- Biden was due to deliver an evening address on the Covid-19 crisis, from the Lincoln Memorial Reflecting Pool.

By contrast, Trump has remained uncharacteristically silent as the clock ticks down to his departure to a new life in his Mar-a-Lago golf club residence in Palm Beach.

Banned by Twitter for his stream of inflammatory messages and misinformation, he has largely stopped communicating with the nation. He has also yet to congratulate Biden or invite him for the traditional pre-inauguration cup of tea in the Oval Office.

Biden, meanwhile, is putting the finishing touches to an inauguration that will feature a small crowd and massive security -- more fallout from the pro-Trump riot, on top of existing concerns about Covid-19.
- Washington
(AFP), 19 Jan, 2021