---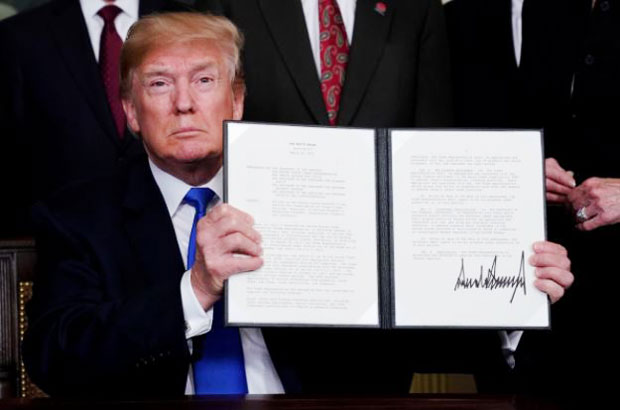 U.S. President Donald Trump lit a slow-burning fuse on Thursday to launch long-promised anti-China tariffs, but his actions appeared to be more of a warning shot than the start of a full-blown trade war with Beijing.

A presidential memorandum signed by Trump will target up to $60 billion in Chinese goods with tariffs over what his administration says is misappropriation of U.S. intellectual property, but only after a 30-day consultation period that starts once a list is published.

Trump gave the Treasury Department 60 days to develop investment restrictions aimed at preventing Chinese-controlled companies and funds from acquiring U.S. firms with sensitive technologies.
The waiting periods will give industry lobbyists and U.S. lawmakers a chance to water down a proposed target list that runs to 1,300 products, mainly in technology sectors.

It also will create space for potential negotiations for Beijing to address Trump's allegations on intellectual property and delay the start of immediate retaliation against U.S. products from aircraft to soybeans.

"I view them as a friend" Trump said of the Chinese as he started his announcement. "We have spoken to China and we are in the middle of negotiations."
REUTERS, 23rd MARCH, 2018